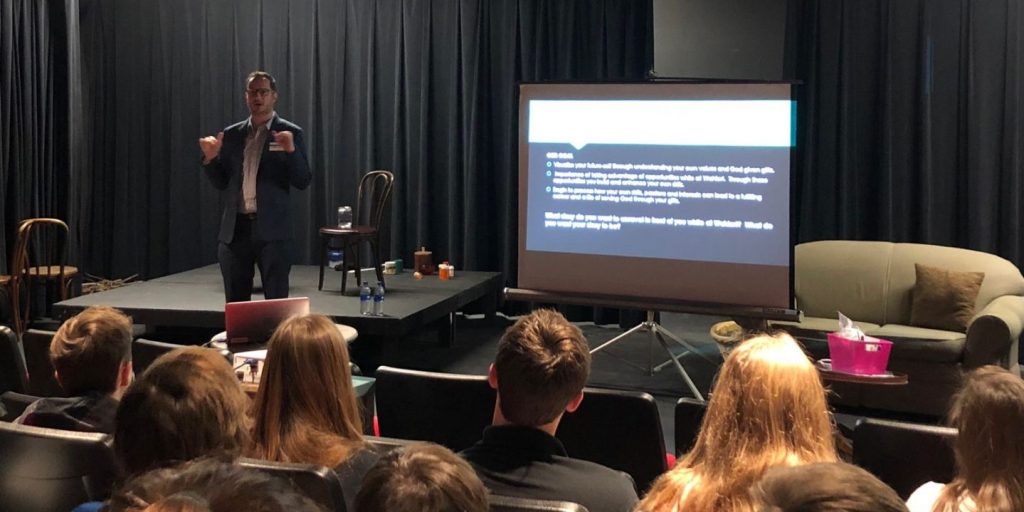 A pillar of personalized learning at Holy Family Catholic Schools
In the past week, personalized learning students at Wahlert Catholic High School have been intentionally focused on building awareness around their own sense of purpose, as they listen for God's calling in life.  "Sense of Purpose" is a core pillar of personalized learning at Holy Family, which we refer to as "Faith in Action."
According to William Damon, Director of the Stanford Center on Adolescence and one of the world's leading researchers on the development of purpose in life, "students thrive when they understand their interests, values, and skills which then leads them on a credible path after high school."
Last week, Wahlert personalized learning students took a spiritual gifts inventory and asked their mentors to share their personal career path story.  Students then spent two days at Loras College immersed in the exploration of career possibilities and looking inward to begin discovering not only what they want to be but who they want to become.
On Thursday, members of the Wahlert Catholic senior class joined the freshman personalized learning students for breakfast and spoke about their experiences in high school. They shared highlights and things they might have done differently if given the chance to do it all again. They also discussed the role their faith and values have played during their years in school and will play in the lives they hope to lead as they move on to their next chapter.
Next, small group presentations were offered in various career fields, such as Human Services, Health Sciences, Business, Manufacturing/Engineering, Communications, and Agriculture.  Students each selected to attend three sessions that piqued their interest.  We extend a debt of gratitude to our speakers who volunteered their time and lent our students some excellent career and life advice: Andy Schroeder, Angela Kelley, Bob Wethal, Dan Lange, Nate Pierotti, Maureen Kuhl, and AJ Shultz.   
Afterward, Loras College representatives guided our students through labs in the areas of business/finance and communications/media studies and offered a tour of campus.
Finally, the experience culminated with a vision board project which helped the students hone in on their values and areas of life they'll work to enrich as they become the people they want to be.
Holy Family's goal with Faith in Action as a component of personalized learning at all levels is for each student to develop a self-awareness of their God-given gifts and talents and pursue experiences to develop them for the higher purpose of serving others in the world around them.
In addition to this type of extended, in-depth learning experience, other strategies used in personalized learning to help foster a sense of purpose include weekly 1:1 mentoring for every student as well as daily, weekly, and long-term goal-setting.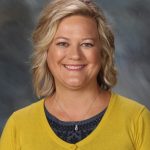 To learn more about Faith in Action and Personalized Learning at Holy Family Catholic Schools, contact director of personalized learning Lisa Krapfl, lkrapfl@holyfamilydbq.org, to schedule a visit.