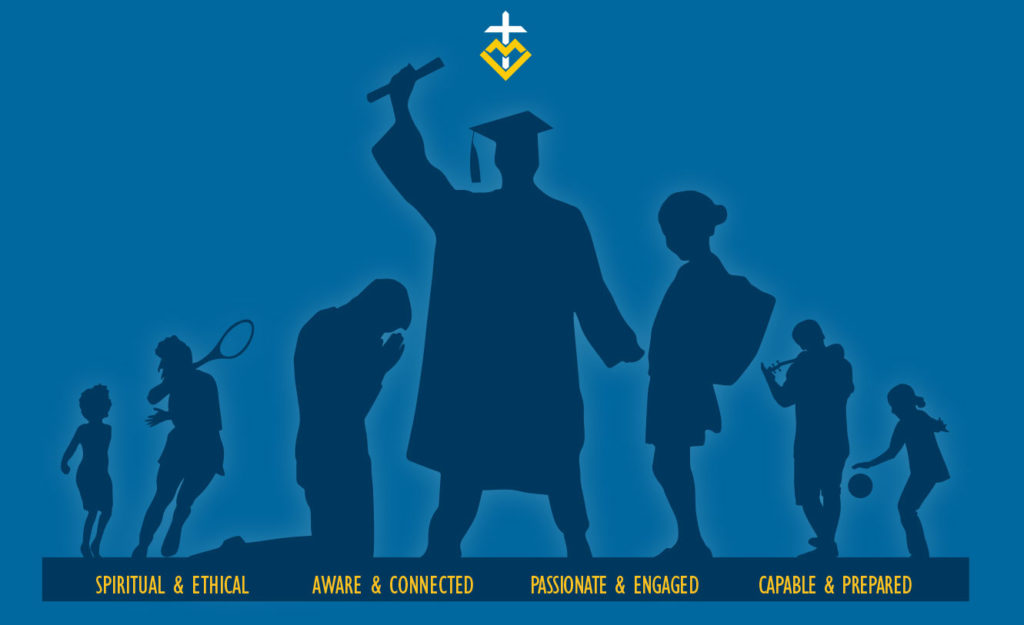 Strategic Planning Community Meetings
Through a series of community meetings, Holy Family seeks input on a five-year strategic plan.
Dream big.
It is in this spirit we invite you to take part in setting the course for the future of Holy Family Catholic Schools and laying the groundwork for the exceptional student experience we dedicate ourselves to providing.
In the past six months, through numerous rounds of committee and stakeholder input, Holy Family has drafted a five-year strategic plan that will serve as our Platform for Excellence for years to come.
This process began two years ago with discussions among a group of key benefactors seeking to determine the next chapter for Holy Family Catholic Schools and the investments in programming and facilities that would support us getting there.
We knew that such an investment warranted thoughtful planning – strategic planning – to not only set goals for our future but to design the blueprint that would guide us in achieving them.
Through professional consultation, Holy Family leaders stepped back from the day-to-day to address questions about our future through a lens focused on the portrait of a graduate we strive to send forth into the world.
The process culminates with you, our faithful community of parents, parishioners and supporters, as we seek your input and affirmation of the plan that will guide and propel us into the future.
Holy Family's Platform for Excellence has been categorized into five areas of priority represented by the acronym CRAFT.  At each meeting, we will outline the initiatives specific to one strategic priority, as outlined below. These facilitated sessions will be structured to invite questions and feedback on each priority area.
For those who wish to take part, we invite you to attend any of the meeting(s) with topics that inspire you.
C  – Catholicity – Tuesday, May 28, 6:30–8:00 p.m.
R – Recruitment and Retention of students – Tuesday, July 2 
A – Academics and Activities – Tuesday, July 23
F – Finances and Facilities – Tuesday, September 3
T – Talent – Tuesday, September 24
All meetings will be held from 6:30 to 8:00 p.m. in the Kehl Family Commons at Wahlert Catholic High School, 2005 Kane St., Dubuque.  We hope you will join us in this process and please pray for our continued progress and fruitful planning. Thank you!