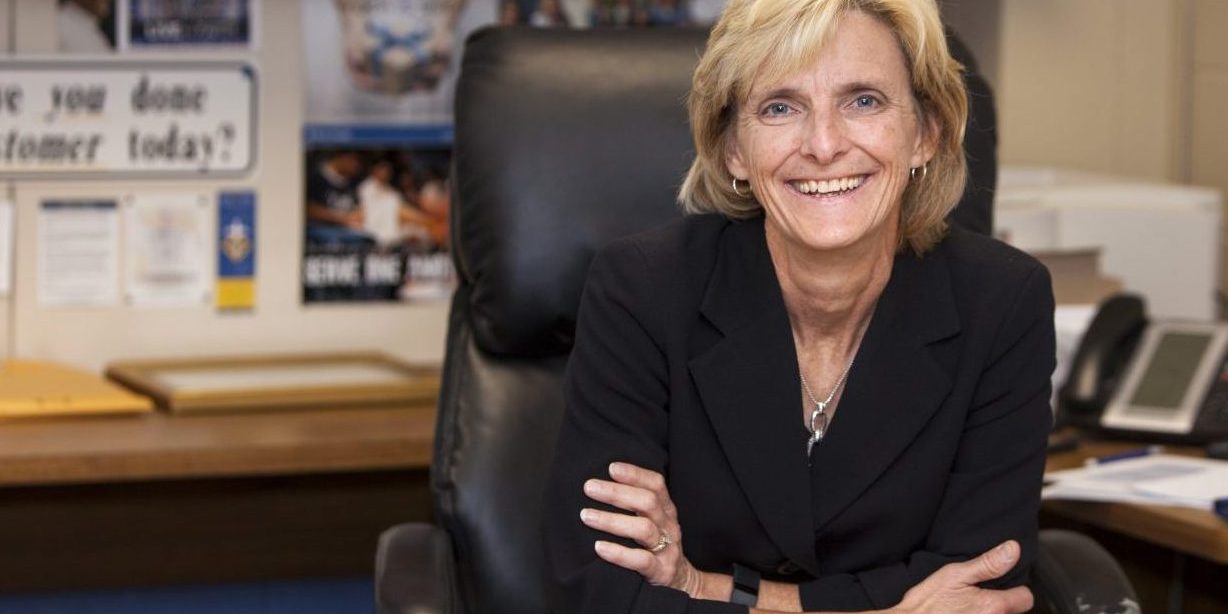 Welcome to Holy Family Catholic Schools!
As a former student of St. Anthony School and Wahlert Catholic High School, it's an honor to be back in Dubuque serving as the chief administrator of Holy Family Catholic Schools. Holy Family is a wonderful place to call home. The faculty and staff are devoted to providing an excellent academic program for pre-K through 12th graders that is of the highest quality and enriched by daily lessons in Catholic faith and Christian character.
With staff and students who continue to respond to the challenges of increased expectations, Holy Family is an exciting place to be. I've spent my entire career in Catholic education, first in the classroom and then in administration. When I joined Holy Family in July 2011, there was so much to be proud of in this system, from academics to the arts to athletics and activities. But I've encouraged our staff to never settle, and I've challenged them to help make Holy Family Catholic Schools the top academic system in the state of Iowa.
It will require every one of us working together to achieve this goal, but it's all part of delivering the best education possible for our students, and preparing them for a future we can't even imagine. In working toward this goal, we have already launched innovative programs such as one-to-one computing and Project Lead the Way curriculum in the middle and high school, added Chinese to our world language studies, and offered online math extension programs that deliver individualized practice and coaching to students in grades 1–10—and that's just scratching the surface. By monitoring regular assessments and student achievement, we'll continue to evaluate new ways to challenge our students.
Equal to our academic mission is our mission of faith formation in our students. Whether through regular religion curriculum, Mass attendance, service or simple daily actions, our students are encouraged to learn about and live out their faith in all aspects of their lives.
I personally welcome you to our system and encourage you to get involved in our community by visiting our schools, joining a parent association or volunteering. And, of course, feel free to call, email or stop by one of our offices if you have any questions. Enjoy your experience; we look forward to partnering with you.
Sincerely,
Carol S. Trueg '79
Chief Administrator