Holy Family Central Campus Transition Updates

As plans develop throughout the transition process, this page will serve as a resource for up-to-date information and renovation updates.
Construction Timeline and Updates
April 1 – Construction begins
June 1 – Playground installation complete
July 5 – Construction complete
Date TBD – Post-construction tours
Playground Preview
The following "fly by" preview presents plans for elementary and early childhood playground equipment, respectively, to be installed on the Central Campus.
Communications
[Click to Expand]
Dear families,
With spring upon us, we're ready to get started on our Central Campus renovations in preparation for the Our Lady of Guadalupe transition next year. We're happy to announce that construction in limited areas will begin on April 1. Please be assured, the project will have minimal impact on students in the building and will be primarily confined to classroom spaces from which students and teachers have already been relocated. Finishings such as paint and floor tiles will be updated in common areas, and orders are being placed for furniture and equipment for Our Lady classrooms and new Mazzuchelli spaces.
Another update of key interest is the finalization of playground equipment plans. You can find a "fly-by" preview including Early Childhood and Elementary equipment on our Central Campus Update page. Be sure to check it out!
We're excited to see this community project come to life, and we thank the many parents and staff members who have shared their time and input in this process. The updates will be especially interesting for those who were able to join us for pre-construction tours in February and those who are familiar with the Mazzuchelli building.
Our goal is to complete the playground installation by the first week of June and wrap up construction by July 5. When teachers are settled and furnishings are in place, we'll schedule a community open house so families and staff can view the transformation!
If you were unable to attend a pre-construction tour but would like to visit the campus this spring, please don't hesitate to reach out.
Yours in Christ,
Carolyn Wiezorek, Ed.D., St. Anthony–Our Lady of Guadalupe Principal
Doug Varley, Mazzuchelli Catholic Middle School Principal
Jeff Rusch, Director of Building and Grounds
Dear families,
In December, families and staff were asked to provide their input regarding school start time at Our Lady of Guadalupe on the Holy Family Central Campus next year. Taking your feedback into consideration, Our Lady of Guadalupe will begin the school day at (or around) its normal start time of 8:15 a.m., following Mazzuchelli Catholic Middle School and Wahlert Catholic High School student arrival at 7:40 a.m. Secondary students dismiss at 2:45 p.m., and Our Lady of Guadalupe K–5 students will dismiss at (or around) 3:15 p.m. More details about arrival and dismissal procedures to come. Wrap-around care will be available to all families requiring this service, including those with secondary-level students who wish to drop off Our Lady students early.
Community Update Virtual Meeting
Our transition planning committees have been busy these past two months addressing considerations related to school identity, logistics, as well as facilities, furniture and fixtures. To share the planning progress with you, we will host a virtual transition update meeting at 6:30 p.m. on Thursday, Jan. 28.
Meeting link sent via email.
We hope you will join us!
Our Lady of Guadalupe Transition Q&A Follow-Up
Dear families,
For those who were unable to attend the virtual informational meeting on Nov. 23, we'd like to offer a brief summary of the information shared and discussed.
The slide deck outlining proposed floor plans and interior photos of the existing space is available on the Our Lady Transition Update webpage.  These are early drafts and some spaces are subject to change as we continue to review the plans with our team.
Next steps will involve establishing transition committees to lead planning in the following areas: 
Identity

Logistics

Facilities/Construction

Furniture, fixtures and equipment
Administrators at all levels will create core committees and will invite additional staff and parent participation in the process. 
We have updated the Our Lady Transition Update page to include some of the FAQs that surfaced during the presentation among meeting participants. We will continue to add to these and provide updates as more information becomes available. 
You will also find a form on the webpage where any additional questions, concerns, suggestions and ideas can be submitted.  And of course, you are always welcome to reach out to your school principal with questions at any time.
Earlier today, we sent a system-wide survey regarding the Holy Family academic calendar. This survey also includes an opportunity for Our Lady families to provide input regarding school start-time and busing for next year. We hope you will take the opportunity to provide your input.
Stay tuned for the date and time of our next community meeting. We look forward to sharing our progress with you. Thank you for your continued support and engagement in this exciting process!
Phil Bormann, Holy Family Chief Administrator
Carolyn Wiezorek, Ed.D., St. Anthony–Our Lady of Guadalupe Principal
Doug Varley, Mazzuchelli Catholic Middle School Principal
Ron Meyers, Wahlert Catholic High School Principal
Transition FAQs
We will continue to share additional information and address questions as developments occur and as new information becomes available.  If you have additional questions, please submit them via the form below.
[Click to Expand]
Community Presentation: Thursday, Jan. 28, 2021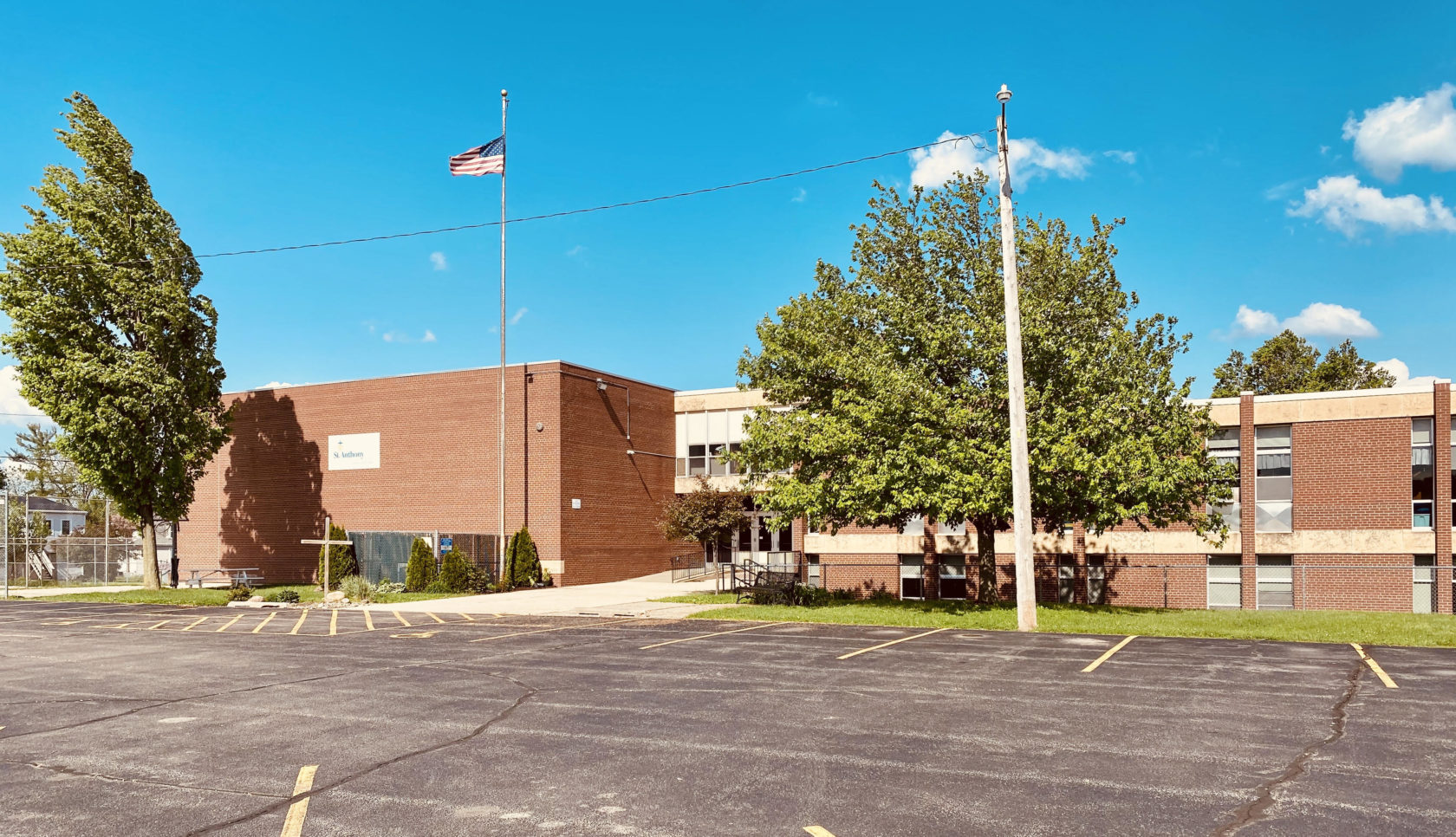 What led to the Our Lady transition to the Holy Family Central Campus?
Learn more about the background:
Still have questions?
Submit your question here and we'll be in touch. If your question is one others might also have, we'll post it here on the website.