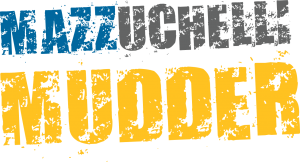 Monday, May 6, 2019
The MazzMUDDER is a fitness challenge that will be held outdoors on the Mazzuchelli/Wahlert campus.  Obstacles will have the students climbing over HaybaleHURDLES, down the WaterSLIDE, over the TireTERRAIN, and thru TimberTRAIL.
This fitness challenge is not timed and is not a race.  If students wish to pass on an obstacle, that's ok!  Held during the school day, it will be an afternoon of sportsmanship, mud, water & fun!
To learn more and support Mazzuchelli's Fun[d]-Raiser, you can:
VISIT: the MazzMUDDER display in the lobby during conferences.
SPONSOR AN OBSTACLE: Obstacles are available for your family to sponsor for $250 & $500.  Receive signage at obstacle and recognition in select correspondence.  Contact Kelley Schiesl at 563.543.4588 or kschiesl@mchsi.com.  View sponsorship opportunities below.
VOLUNTEER: Parents may volunteer to set-up on Sunday, May 5, from 3-7 p.m. or volunteer at the event on Monday, May 6. Contact Melissa Pape at 563.580.1578 or melissa.pape76@gmail.com. View volunteer opportunities below.
REGISTER: A $10 registration fee gets the Mazzuchelli student a t-shirt and entry into the event. Registration forms will be sent home April 1. To guarantee your t-shirt, registration due by Friday, April 5.
GATHER PLEDGES: Students gather pledges from April 1 to May 3 from family, friends and neighbors to support Mazzuchelli and win prizes!  Forms will be sent home April 1.
Save the date for Mazzuchelli Parent Association's only FUN[d]-raiser
– The inaugural MazzMUDDER –
Monday, May 6, 2019