All the School News You Need
This is your one-stop for all school news.  Start by checking the Holy Family news below for system-wide updates. Then, select your school(s) from the menu above to find all the news you need to know in one convenient spot.
Don't forget to check the eBulletinBoard for community events and opportunities.
Upcoming Dates:
May 24–July 30 – Gently-used uniform donations accepted (Holy Family Central Office)
July 12–30 – Uniform Recycle Event, M–F, 8 a.m.–4 p.m. at Wahlert Catholic High School
May 28 – Last Day of School
June 14 – Wahlert Open Golf Tournament, 1 p.m. shotgun start at Thunder Hills Country Club
Uniform Recycle Event | Accepting Donations!
Donations of gently used Holy Family uniforms and spirit wear will be accepted beginning Monday, May 24, and throughout the Uniform Recycle Event. Items can be dropped off at the Holy Family Central Office, 2005 Kane St., Monday–Friday, 8 a.m.–4 p.m.
Save the Date!
The Uniform Recycle Event will be held:
July 12–30, 2021
Monday–Friday, 8 a.m.–4 p.m.
Wahlert Catholic High School, 2005 Kane Street
Tee Up for the 44th Annual Wahlert Open
Parents, friends, faculty, staff and alumni are invited to take part in the annual Wahlert Open – a best-shot golf tournament to support the Wahlert Catholic Booster Club. Gather up a foursome and join us for this fun annual community-building event at Thunder Hills Country Club, on Monday, June 14, at 1 p.m.
$100 for an individual, includes green fees, golf cart, flag events and dinner
$400 for a foursome, includes green fees, golf cart, flag events and dinner
$40 per person for dinner only
Participants are invited to register online and pay at the door. Visit the Wahlert Open webpage to learn more.
Central Campus Progress Updates
Keep an eye on the Central Campus Updates page for news on construction progress. New photos were added this week!
Thank You to the Dubuque Racing Association
The Dubuque Racing Association announced their annual list of grant recipients earlier this year. Holy Family Catholic Schools received $8,400, which will be used toward the purchase of Wahlert Catholic High School marching band uniforms as well as a sun awning at St. Joseph the Worker Early Childhood Center.  We are truly grateful for this community support!
Using 529 Plans to Pay for Catholic School Tuition
Did you know? Iowa taxpayers may use 529 funds to pay K-12 tuition. Taxpayers have until April 30, 2021, to contribute for the 2020 tax year and deduct up to $3,439 (2020 allowed deduction amount) per beneficiary account. So, you can still take advantage of this benefit for 2020 before moving on to the 2021 contribution!
To learn more check out the Iowa ACE 529 Information Sheet or visit their website.
Registration is Open for Holy Family Summer Camps 
Registration for 2021 Holy Family Summer Camps is now open at holyfamilydbq.org/summer-camps.
Holy Family offers the area's premier summer camps for more than 800 Dubuque area campers, pre-school through ninth-grade. Camp offerings include athletic and academic opportunities, such as Language & Literacy, Leadership, STEM, Arts & Culinary Arts as well as Preschool and Pre-K options.
Registration will remain open until camps begin or are filled. Camps are scheduled from June through August and are open to all Dubuque area youth.
Please contact the Holy Family enrollment office at (563) 582-5456 x 289 for more information.
A Glimpse Into a Personalized Learning History Lesson
St. Columbkille 4th-grade teacher Ellen Funke describes the rich learning taking place in her personalized learning classroom.
"Introducing the American Revolution to 4th graders is one 'aha' moment after another. With each revelation, students start to piece together the bits of American history they've collected over the years. When a lightbulb moment occurs, a student may proclaim something like: 'I thought the Boston Tea Party was about drinking tea!' or 'So that's what we are celebrating on the 4th of July!' or 'I know why the Patriots call the British soldiers lobsterbacks–it's because their coats are red!'
"Building a foundational knowledge of historical events is one my (many) favorite parts of teaching social studies..."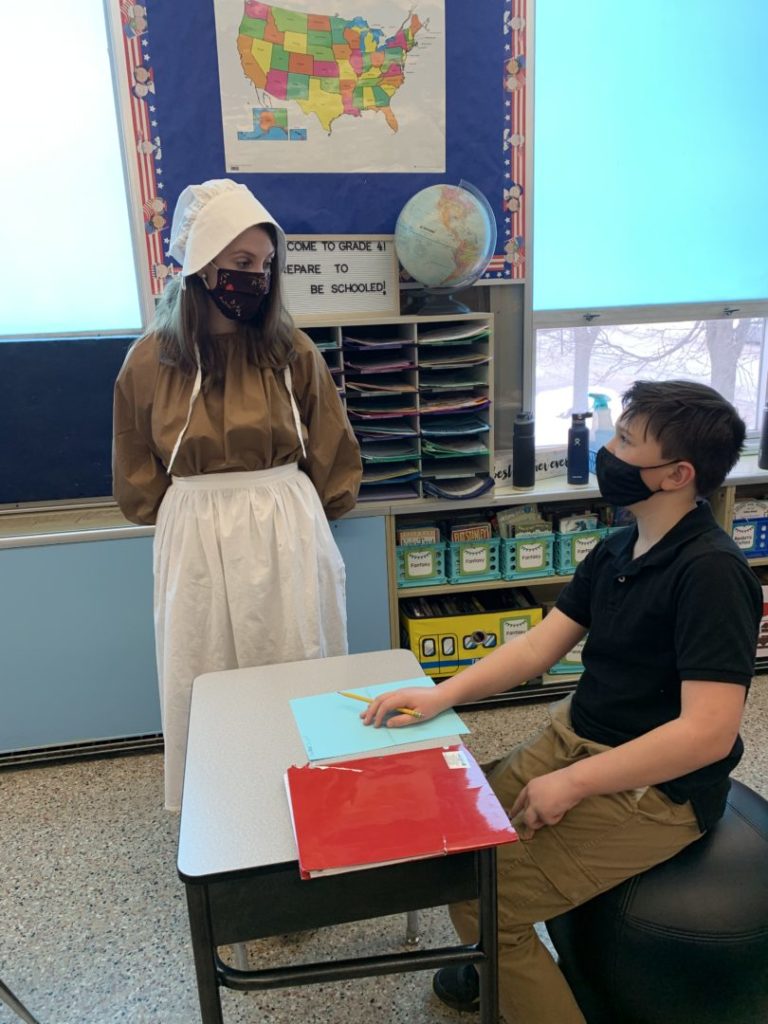 FREE Book!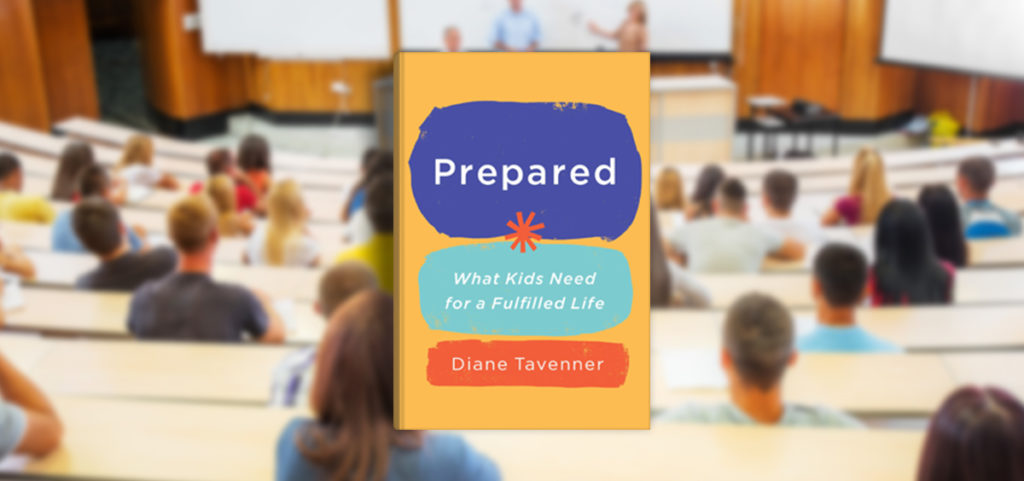 Looking for a good book to read while you're stuck at home? Stop by the Holy Family central office at 2005 Kane St., Dubuque, to pick up a copy of Prepared by Summit Learning founder Diane Tavenner (sitting in the entryway, while supplies last!) In December 2019, Bill Gates featured Prepared on his holiday reading list.
Diane Tavenner started Summit Learning because of her personal passion to "do whatever it takes" to support all students. You'll enjoy her perspective on education from the viewpoint of a teacher, administrator, and a mom. We think you'll find Diane has wise words for educators and parents alike.
In sharing Prepared, we hope to help the community understand the story behind Summit Learning and how it has grown over the course of almost 20 years to become a remarkable model for schools throughout the country, including Holy Family. We hope you find a connection between Diane's story and Holy Family's tireless pursuit of excellence, as we work to ensure our students are Prepared for a fulfilled life.
If you enjoy the book, please share it with a friend!
Read Bill Gates' review of Prepared at gatesnotes.com/Books/Prepared.