All the School News You Need
This is your one-stop for all school news.  Start by checking the Holy Family news below for system-wide updates. Then, select your school(s) from the menu above to find all the news you need to know in one convenient spot.
Don't forget to check the eBulletinBoard for community events and opportunities.
Upcoming Dates:
March 15 – 19 – Spring Break
March 25 – Tuition Assistance Help Night, 4:30–6:00 p.m. at Holy Family Central Office
April 2 – No School | Good Friday
April 17 – Circle of Celebration and Car or Cash Raffle Drawing
May 28 – Last scheduled day of school
Get your tickets for the Car or Cash Raffle!
Picture yourself cruising around town in a brand new RAV4-LE.
--- OR ---
Picture what you could do with an extra $20,000 in cash. A dream vacation? A home makeover? Save for college?
Tickets are $100 each. Two additional cash prizes of $2,500 and $500 to two lucky runners-up!
No matter which grand prize you would choose, buy your tickets today!
Order Meals for Curbside Pick-Up by 6 p.m. on Sunday Each Week
As you may know, Holy Family is operating a free grab-and-go lunch and breakfast program. Meals are available for any child in the community under 18, including virtual learners. Meal pick-up is available on school days, Monday through Friday, 11:30 a.m. to 12:00 p.m., at Wahlert Catholic High School, 2005 Kane Street. Parents/guardians may drive-through the Wahlert circle to pick up pre-ordered meals.
To ensure accurate meal counts, the Food Service Department has reinstated the weekly meal order form, though meals will continue to be offered at no cost. Full-week orders must be placed by 6 p.m. on Sunday for the upcoming week. Meals will be freshly-prepared for pick-up each day, including breakfast for the following morning.
Visit our nutrition services page to place your curbside pick-up order.
If you have any questions, please contact Food Service Director Marie Miller, 563-582-5456 or mariemiller@holyfamilydbq.org. This institution is an equal opportunity provider.
Using 529 Plans to Pay for Catholic School Tuition
Did you know? Iowa taxpayers may use 529 funds to pay K-12 tuition. Taxpayers have until April 30, 2021, to contribute for the 2020 tax year and deduct up to $3,439 (2020 allowed deduction amount) per beneficiary account. So, you can still take advantage of this benefit for 2020 before moving on to the 2021 contribution!
To learn more check out the Iowa ACE 529 Information Sheet or visit their website.
Earn $250 toward tuition – Refer a family!
We're so proud of the efforts our teachers, staff and families have made this year to support quality, in-person Catholic education for our students. It has been a true community effort with incredible rewards.
Historically, our parents have been the best advocates of our schools, spreading the word in the community about the great things happening within their children's classrooms. To show our appreciation for your support and to thank you for your trust and confidence, Holy Family will offer a $250 tuition credit when you refer a new family who enrolls at one of our K-12 Holy Family schools.
To learn more and make a referral, visit holyfamilydbq.org/referral.
Holy Family Branded Masks Available for Purchase
Have you seen these masks on our faculty and staff? Wahlert and Holy Family branded masks are available for purchase in the Holy Family Central Office, 2005 Kane Street. Masks are $7 each, cash or check only, while supplies last!
A Glimpse Into a Personalized Learning History Lesson
St. Columbkille 4th-grade teacher Ellen Funke describes the rich learning taking place in her personalized learning classroom.
"Introducing the American Revolution to 4th graders is one 'aha' moment after another. With each revelation, students start to piece together the bits of American history they've collected over the years. When a lightbulb moment occurs, a student may proclaim something like: 'I thought the Boston Tea Party was about drinking tea!' or 'So that's what we are celebrating on the 4th of July!' or 'I know why the Patriots call the British soldiers lobsterbacks–it's because their coats are red!'
"Building a foundational knowledge of historical events is one my (many) favorite parts of teaching social studies..."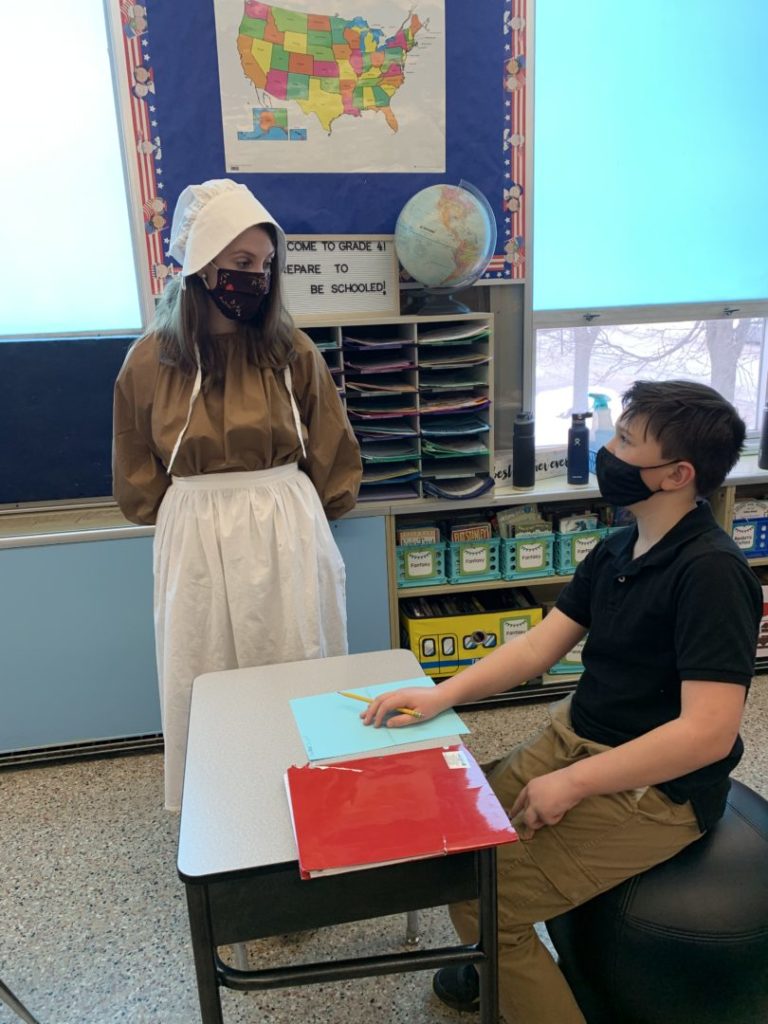 FREE Book!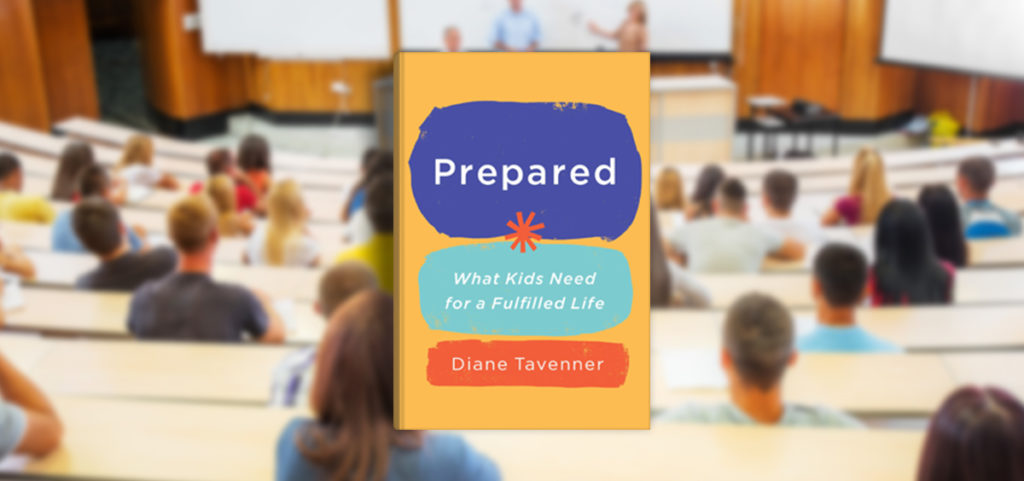 Looking for a good book to read while you're stuck at home? Stop by the Holy Family central office at 2005 Kane St., Dubuque, to pick up a copy of Prepared by Summit Learning founder Diane Tavenner (sitting in the entryway, while supplies last!) In December 2019, Bill Gates featured Prepared on his holiday reading list.
Diane Tavenner started Summit Learning because of her personal passion to "do whatever it takes" to support all students. You'll enjoy her perspective on education from the viewpoint of a teacher, administrator, and a mom. We think you'll find Diane has wise words for educators and parents alike.
In sharing Prepared, we hope to help the community understand the story behind Summit Learning and how it has grown over the course of almost 20 years to become a remarkable model for schools throughout the country, including Holy Family. We hope you find a connection between Diane's story and Holy Family's tireless pursuit of excellence, as we work to ensure our students are Prepared for a fulfilled life.
If you enjoy the book, please share it with a friend!
Read Bill Gates' review of Prepared at gatesnotes.com/Books/Prepared.