Friday, September 18, 2020
Resurrection News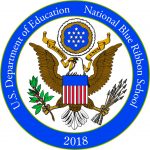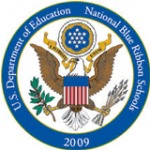 Calendar
September 14–October 2
MAP/FAST fall testing window
Monday, September 21         5:30 p.m. – Resurrection Parent Association Meeting via Zoom – All parents welcome to attend!
Link:
https://us02web.zoom.us/j/8111443086?pwd=c1RsazhwNDAvVFI5QmF6ZVFpVlc4Zz09
Thursday, September 24
School Mass, group B
5H, 3N, 2F, 1W, KW
Friday, October 9th
All day School Walkathon
Last week's newsletter made reference to IWI being the sponsor of our outside classroom; that should have said IIW.  Sorry for that error!
I'd like to introduce our evening custodian, Carolyn Weig.  She works 3:00-7:00 M-F and mists all areas of the school in the evening.  We actually have two Pressure Washer Misters in our building, one for the lunch ladies and one for the remainder of the building.  
The health of our school community depends heavily on our actions as individuals both in and outside of school.  I encourage our staff and families to please remain vigilant in social distancing outside of school hours.  We have gone to such lengths to protect our students and faculty and don't want to see these efforts undone.  Social connections for kids are important.  One on one play dates pose the lowest risk, and keep the time period limited to an afternoon play date rather than a sleepover.   
In trying to keep this school year as "normal" as possible, we will be hosting our annual walkathon, this year in the fall as opposed to the spring.  The walkathon committee and I met in August, and we have set the date for Friday, Oct 9 with a rain date of Friday, Oct 16.  Here are some details for you (more to come):
Purpose/Goal
This event is a community builder and a fundraiser for the Resurrection School Parent Association.  Our goal is to collect $10,000.   100% of the profits go to our school, and we all appreciate the tie to wellness and community.  Monies collected will be used to fund playground structures for the new school.  We also wish to maintain a healthy balance in the PA account.
Pledge sheets
One pledge sheet/envelope PER FAMILY will be sent home via book bags on Friday, September 25th.  Money collected should be sent to school the week of October 5-9.

Each family is asked to collect a minimum of ten $10 pledges.  Students will use a pledge sheet to keep track of pledges.  

As money is collected, students will earn incentives along the way
$2,500: Hat/Crazy Hair Day

$5,000: Clash/Mix Match Day

$7,500: Donut or Pizza Party

$10,000: Halloween Party, Costumes & Movie in class?
Walkathon activity:
Each grade will participate for an hour starting at 8:30 am ending at 3 pm.  Each grade's hour will include 20 mins of walking the school grounds and 20 mins at two activity stations, 10 mins at each one.  One station will be the obstacle course. The second station is to be determined.
Lunch schedules may change for the day, however students will still receive their special of the day and afternoon recess.  
Grade level themes (students will dress in these colors on the walkathon day ie out of uniform day)
PreK:  The Wild PreK gang (animal prints/clothing with animals)
K: Team USA (red, white & blue)
1st: Color Me Crazies (Tye Dye)
2nd: Super Stripes
3rd: Citrus Blast (Neon yellow, orange, pink, green)
4th: Hawaii 5-O (Hawaiian)
5th: All Stars (Jerseys/sport teams)
Walkathon times
PreK:  8:30-9:00
K:  2:00-3:00
1:   1:00-2:00
2:  11:00-12:00 (lunch changed to 12:05ish)
3:  9:00-10:00
4:  12:00-1:00 (lunch changed to 11:00)
5:  10:00-11:00 
 Route
A route has been established on school grounds.  Students will be split into two groups.  One group will walk the route while the other plays field games inside the route, then the groups will switch.  Field games will consist of relay type races, and there will be two stations for students to participate in. 
Volunteers
Because we will be outside, a few volunteers

per grade level

will be allowed to assist with the games and the route.  We have many parents who like to volunteer, and we need to allow as many as possible to do so.  So, volunteers will be limited to one volunteer slot per family.  I'm sorry to make you choose between children!  If you'd like to volunteer to help that day, watch for the Signup Genius email coming next week.