Friday, March 5, 2021
Resurrection News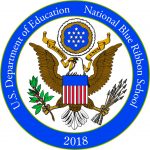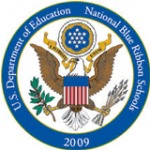 Calendar
Thursday, March 11
School Mass  Group C
4D, 3S, 1O, KK
Monday, March 15 - Friday March 19
Spring Break
Thursday, March 25
School Mass  Group A
5P, 4F, 2A, 1R
Last Thursday, our logistics team (Dawn Brosius, Barb Klein, Lis Ernst, Emily Burke, Rose Oswald, Patti Steines, Hayley Foley and myself) toured our temporary home for next year, the St. Anthony campus.  We were able to assign teachers to classroom spaces, pending Shelly Theisen's approval (technology).  On March 9, our entire staff will tour the campus.  Watch for further information about Resurrection family tours, likely coming in early April.
The logistics team's next steps will likely be the timeline for moving, moving procedures, storage, and what furniture to take with us and what to store here.  Looking further down the road, we'll be working on day to day routines and operating procedures on that campus.  
To date, we have 50 kindergartners registered for next year, so it is highly likely we will be adding a third section of kindergarten for the 2021-2022 school year.  This is great news for our campus!  Our parents are our best recruiters, so keep spreading the good news about our community.  We will host an incoming kindergarten parent Q and A on Thursday, March 11 at 6:00 via zoom.  This will be an informal presentation of what a "normal" day in kindergarten is like with time for questions.  
A reminder: 
FACTS tuition assistance forms are available on the Holy Family website (www.holyfamilydbq.org) under the Admissions tab.   Two things to note:  there will be no second round this year so all applications must be completed, IN FULL, by April 15.  2020 tax returns must be used in your application.

Important dates to remember:
• January 1, 2021:  FACTS online applications open
• April 15, 2021 All applications AND supporting tax documentation must be submitted online or postmarked by 5:00 p.m. for consideration.  
Tuition Assistance Help Night
The time to apply for tuition assistance for the 2021-2022 school year is NOW!

At this time, we do not anticipate a second round of STO awards.  Therefore, it is important that parents file their taxes early and submit their FACTS application by the April 15, 2021, deadline.

Apply online at online.factsmgt.com/aid.

If this is your first time applying or if you need help, we have scheduled a tuition assistance help session on Thursday, March 25, from 4:30-6:00 p.m., at the Holy Family central office at 2005 Kane Street, Dubuque.

Face masks are required, and we ask you to schedule a timeslot to make sure we can allow for physical distancing in the computer lab.  We kindly ask that you RSVP to Katie Tracy, Tuition Coordinator, at ktracy@holyfamilydbq.org.  

Computers will be available for parents to use, and staff will be present to answer questions.  If possible, please bring your 2020 federal tax return. A checklist of what is needed and more information can be found on our Tuition Assistance webpage.

If you need help with your application but can't attend the help night, please contact Katie to set up an appointment either virtually or in person. Katie can be reached at 563-582-5456 or ktracy@holyfamilydbq.org.

Please call the FACTS call center with any questions at 866-315-9262, Monday–Thursday, 7 a.m. to 7 p.m. and Friday 7 a.m. to 5 p.m.  There is also a live chat feature within the application.