Friday, May 28, 2021
Resurrection News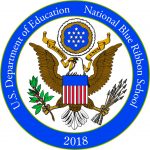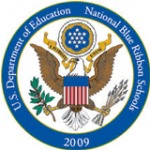 Calendar
Friday, May 28
Last Day of School
Congratulations to 5th graders Eva Topping, Jacob Farber, Ruth Powers and Carter Meehan for receiving the American Legion School Citizenship Awards.  Those recognized exemplify six qualities that define character: courage, honor, leadership, patriotism, scholarship and service.
The end of another school year is upon us.  As I said in my Swift Reach this week, I didn't think we'd make it until October and here we are finishing out the school year in person!  It brings such feelings of joy and accomplishment  to have completed the year and overcome so many challenges.  We thank you all for your understanding, support and commitment to our school and system.  
From all of us to you, I share this prayer from the Archdiocese of Baltimore.  Have a wonderful summer doing things that you probably couldn't do last summer!  Stay safe and healthy.  
May we make our homes places of relaxation,
joy, love, peace and safety.
May we be generous and considerate,
not thinking only about ourselves,
but helping others enjoy the blessings of the summertime.
Lord God, Creator of all things,
guide our steps and strengthen our hearts
during these months of summer and vacation days.
Grant us refreshment of mind and body. 
May we constantly strive to make a meaningful difference
in the lives of our loved ones and in the world around us
as we enjoy the warm days of summertime.
We ask this through Christ our Lord.
Amen.
Summer office hours 8:00-1:00 M-F.  Lee Ann and I plan to move the Res office to St. A on Thursday, June 3rd.  Phone numbers will remain the same as they have been in the past, however I'm not sure when they will be "up and running". 
In July, you will begin to receive emails from Holy Family about final registration, tuition payments, one check forms, and parent/teacher orientation dates.  Watch for these emails and follow the directions given.  There will be a time in August when you need to stop in the school office and pick up yearbooks, assignment notebooks, Bibles, etc.  You will be notified by email when it is time to do this.  
School Kidz kits will be available for pick up on Parent/Teacher orientation day.  Dress code and supply lists will be posted on the school website in June, and the 2021-2022 calendar is available from the Holy Family website.  
A reminder that tuition assistance FACTS award notifications were sent electronically. IF your application was completed by the April 15 deadline.  To accept your award, you log into FACTS, view the award letter, then accept or decline the award. Reconsideration forms are available for those families who don't qualify for FACTS or their award wasn't enough.  For those who applied after April 15, a second round of awards will be sent in early August.