Friday, May 22, 2020
Resurrection News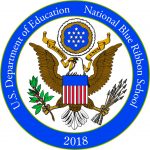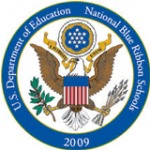 The end of another school year is upon us, and although it didn't quite work out the way we wanted it to,  we still take fond memories of our time together with us.  We also take time now to honor our 5th graders and staff members who are leaving our site.  This 5th-grade class has been one of the best, and I am sad to see them go.  They have been great role models and have shown true leadership, commitment, and passion.
We also honor the following staff members who have been dedicated to our community and purpose and have now decided to seek new adventures.
Sr. Donna Demmer will be retiring at the end of this year along with Linda Gleason, Bev Mach, Carla Carton, and Mimi Resnick.
In addition, Michelle Miller has decided to go back to school, Danielle Bastow has decided to stay home with her baby daughter, Kelsea Bellows will move to kindergarten at OLG, and Jill Harmon will move back to Illinois to be closer to family.
We thank these staff members for their years of dedication to Resurrection and Holy Family and wish them only the best in their new adventures.
Moving TO Resurrection next year are…
Grade 5:  Meagan Herkleman, current grade 5 teacher at Holy Ghost

Grade 4:  Hayley Foley, current grade 4 teacher at Holy Ghost

Grade 1:  Barb Ramousek, current grade 1 teacher at Holy Ghost

Grade 1 (additional classroom):  Rose Oswald, current grade 3 teacher at St. Anthony

PE:  Alex Cloward and Andy Paulsen, both new hires

Guidance:  TBA (hired, not board approved yet)

PreK:  TBA (not hired yet)

Special Needs:  Dawn Brosius, current grade 2 teacher at OLG

Associates:  Jodi Warden and Beth Jaeger, current associates at Holy Ghost
A reminder of the Material Drop-off / Pick-up for June 2 and June 3 are as follows:  
Please return school textbooks (math and K–2 religion workbooks may be kept; 3–5 religion workbooks should be returned), library books, Chromebooks and chargers, and any other items you think may belong to the school. Any personal items your child may have left in the building will be packaged for pick-up and labeled with his or her name.
Please use this schedule and come to door #2 and a staff member will bring your items to your car and collect items you are returning.
3–7 p.m. on Tuesday, June 2
A–F – 3–4 p.m.
G–L – 4–5 p.m.
M–R – 5–6 p.m.
S–Z – 6–7 p.m.
9 a.m. to 1 p.m. on Wednesday, June 3
A–F – 9–10 a.m.
G–L – 10–11 a.m.
M–R – 11 a.m.–12 p.m.
S–Z – 12–1 p.m.
Summer office hours will be 8:00-1:00 M-F beginning June 3.
School Kidz kits order forms WILL BE available this year, but only ONLINE.   I anticipate our order form to be ready on June 8 with a deadline of June 12 - it is a quick turnaround.  I will send info via Swift Reach when our order forms are available and kits will be available for pick up on Parent/Teacher orientation day.
*Dress code change:  this line was added to the elementary dress code (the girls will be SO happy).  NOT on PE days, of course…
Boots with low-heel, indoor soles and designed for indoor wear may be worn
We, the staff of Resurrection, would like to thank you parents, for your invaluable commitment and support for our school community.   From all of us to you, I share this prayer from the Archdiocese of Baltimore:
May we make our homes places of relaxation,
joy, love, peace and safety.
May we be generous and considerate,
not thinking only about ourselves,
but helping others enjoy the blessings of the summertime.
Lord God, Creator of all things,
guide our steps and strengthen our hearts
during these months of summer and vacation days.
Grant us refreshment of mind and body.
May we constantly strive to make a meaningful difference
in the lives of our loved ones and in the world around us
as we enjoy the warm days of summertime.
We ask this through Christ our Lord.
Amen.
Wishing all of you a wonderful summer filled with blessings and God's grace…
Be safe and enjoy the days ahead of rest and relaxation!!
God is good: All the time!!