Friday, November 20, 2020
Resurrection News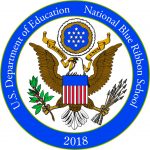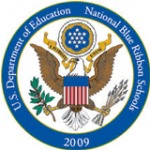 Calendar
Wednesday, Thursday & Friday, November 25, 26 & 27
Thanksgiving Break - No School
Sunday, November 29
Advent begins
Tuesday, December 1
T-shirt Tuesday
Thursday, December 3
School Mass
Group A
5P, 4F, 2A, 1R
Thursday, December 3  
4th grade PL parent night (virtual)
Thursday, December 10
School Mass
Group B
5H, 3N, 2F, 1W, KW
This will be our last newsletter before Advent begins.  The Advent committee has chosen the online program "Advent Adventure" from HolyHeroes.com to use in celebrating Advent at school.   Printable downloads, fun activities and videos are available, and there are lots of family activities as well.  Feel free to check out the site!
https://www.holyheroes.com/Holy-Heroes-Advent-Adventure-s/48.htm 
There is much research to support the fact that the more students read, the better they score on standardized achievement tests.  15 minutes of reading every night seems to be the "magic number" at which students start seeing substantial positive gains in reading achievement; students who read just over a half-hour to an hour per day see the greatest gains of all.
However, most students read less than 15 minutes per day!
To encourage a love of reading, our school uses the Accelerated Reader program.  As books come home, you may notice stickers and labels on them.  Students read books at their level then take a quiz that assesses comprehension and retention skills.  The data from these quizzes helps teachers and parents monitor comprehension and progress.  Even though we can't have assemblies, we are still setting a school wide goal for the number of words read this year and recognizing students who are meeting their AR goals.  Students receive certificates as they progress through the AR levels.  
Our goal this year is to read 85,000,000 words!  Below is the chart for the number of quizzes taken, points earned and words read for the month of October.