Why Should Iowa Support School Choice?
School Choice is a broad topic that encompasses public school, private school, charter schools, home school or any other learning environment a parent chooses for their child(ren). It
means creating and supporting programs that empower parents to choose the K-12 educational options best suited for their children and
in the best interest of their child's educational future without the limitations of income or zip code.  
Parents have the primary responsibility of educating their children, and School Choice puts real opportunities in the hands of parents.
How can you help? Take Action!
Stay tuned for School Choice Action Alerts, petitions and other opportunities to share your voice.
Get to know your legislators
Recent School Choice Communications: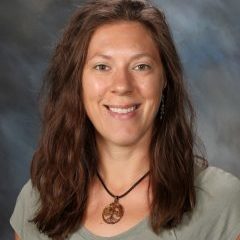 Korrin Schriver
Wahlert Catholic High School Science Teacher
February 2021 Telegraph Herald Letter to the Editor
School choice an issue of social justice
"There have been many voices, shouting loudly, about how the Student First Scholarship proposal will negatively impact public education, however, voices for students have been strangely quiet. As a science teacher, I feel it is critical to look at the evidence, setting aside our biases and prejudices, until we have information from all angles.
"Those that oppose SF 159 have been very vocal and I want to bring a voice to students/parents in need. As a former Milwaukee School Choice teacher, I have seen firsthand the impact that school choice can have on parents and students. Students that benefit the most are those of lower socioeconomic status making this, in my mind, a social justice issue. Parents with means can send their children to any school they wish, however, parents that struggle to get by do not have that option. They must send their children to the school in their district, but what if that school does not fit their child or child's needs? Why do these parents not have a choice?
"If we truly wish to give every student "their best chance at life", they should have a say where they attend school. Consider reviewing the Institute of Justice's report on the impacts of school choice and reviewing the research before judging what impact SF 159 might have on the education system in Iowa. Or reach out to those that have lived the impact and ask them to tell their story. This is about choice, not force."
More Resources:
Links may lead to another organization's website or a PDF file. These resources are for informational purposes only and do not constitute an endorsement by Holy Family Catholic Schools.