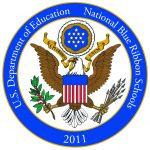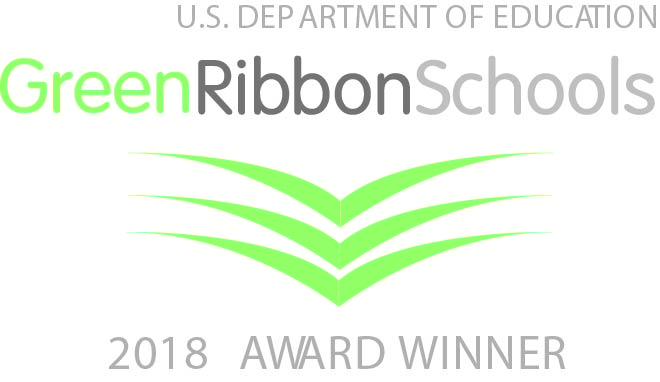 May 17, 2019
Greetings from Mrs. Roling:
 Thank you for reading this newsletter!  It is written with the intention to communicate what is happening in your child's school life.  And there is A LOT over these next few weeks--many activities, assessments, field study trips and learning goals to be met.  Thanks for your help with having your child be well-rested and coming to school ready to learn.
Accelerated Reading goals for 1st-5th graders are to be met by June 6.  There will a celebration time on June 7th for all those that meet their goal, and will include kindergarten.  Please help your child budget his/her time to meet the goal set--we would love to have 100% of the students on our AR celebration board!
The Personalized Learning Conference I attended with other Holy Family administrators was very worthwhile.  We networked with staff from across the United States and even China.  We heard from leaders in business and education on best practices and ways/tips to effectively transform education to meet the needs of your children for their future.  I learned new skills. I was reminded of important strategies. I returned with a deeper belief and commitment that St. Columbkille School and Holy Family Catholic Schools are on the correct path.  What an exciting journey we are on!
Blessings to you and your family,         
Mrs. Barb Roling
Upcoming Events:
1st graders to Swiss Valley on May 21
2nd graders to Quarry and Dickeyville Grotto on May 23
4th graders--Lego League application for 5th grade is due Friday, May 24. Can only apply in spring, so submit if there is any interest.
Kindergarten to the farm on May 24
No School -Monday, May 27th- Memorial Day
May 29th- 9am Praying the Rosary in the Prayer Garden:  All are invited!
All Pro Dads- The last meeting of the year will be May 30 at 7:30am
Friday, May 31st- Bowling at Cherry Lanes- Rescheduled from Catholic Schools Week, 2 sessions. More info and permission slip coming later. Using buses to transport students.
Kindergarten Celebration- Wednesday, June 5th 9:30am in the Gym
2nd grade to St. Raphael Cathedral and Dubuque Arboretum on June 5th
3rd grade to Bellevue Butterfly Garden on June 5th
Last Day of School- June 7th with all school mass at 9:00, recognizing 5th graders.
Mini Courses in afternoon, June 7.  School ends at 3:45.
Check the calendar for full listing of events.
 Liturgy Schedule:
Every Thursday 9:00 am mass unless otherwise noted
Thursday, May 23rd Mass planned by the Specialists
Thursday, May 30th- The Visitation of the Blessed Virgin Mary- prepared by both Kindergarten Classes
Friday, June 7th Last Day of School Mass. Archbishop Jackel is no longer presiding, due to recovering from his heart attack.
Shepherds Hooks
We are looking to add some shepherds hooks to the prayer garden. If you happen to have one that you aren't wanting anymore please contact Mrs T- in the office- twhite@holyfamilydbq.org or 563-582-3532.  Thanks 🙂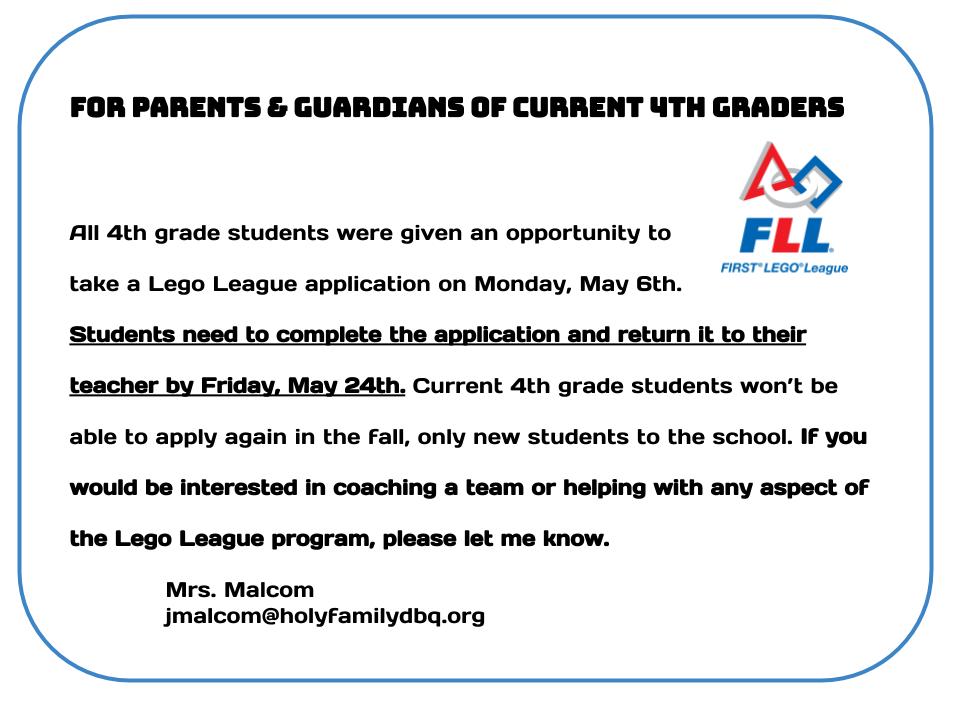 Parent Association Meeting
May 13, 2019
Attendance: Callie Schauer, Amy Althoff, Nicole Turpin, Kelli Carney, Katie Thomas, Barb Roling   Excused Absence:  Katie Smith, Katie Moran
Call to Order/Opening Prayer: Prayed a Hail Mary.
Updates/Wrap-ups
School Supplies - Due May 24th - Promote to friends.  Will send email blast next week and in the newsletter.
Staff Appreciation - do we do something for secretary day and principal day? After discussion, decided to use current PA dues, no need to raise dues and talk to Chairs of Staff Appreciation about getting gifts.
Recycling clothes – Will participate in the System Wide event so that parents can see the sizes of Lands End and eStore apparel. Our families will be able to take clothing to Holy Family or St. Columbkille office.
Bob Noel - Sent guidelines for fundraising at the school level to work with our officers.
Calendar dates for walkathon—Decided on Thursday, October 3rd because of no school on the 4th.  Rain date is Friday, Oct. 11.
Calendar dates—filling in different event dates.  Back to School picnic is a "come and go" evening:  Thursday, August 29. Splash Bash and Skate Party dates are set. Will be shared in August.
Trivia night - Do we want to do this next year? Coordinator?:  Strong interest to have from this group and last meeting's participants. Will be more a social fundraiser.  Following the meeting Katie Moran volunteered to Chair the event. She will contact Happy's Place and determine date options.
Chairpeople were found for different committees:  See list below
Nicole Turpin- Grant Writing.  We are waiting to hear on the outcome.
The school submitted an Alliant Hometown Safety Grant to purchase 10 portable radios.  One for each grade and 4 for other key personnel. Jeff Swift with ComElec Services Inc. provided pricing of $4,450 for 10 Mototrbo SL300 portable radios, including FCC licensing (good for 10 years). The grant will cover up to $2,000 of a project and requires 50% match.  The full $2,000 was requested for this project.
Principal Report - Barb Roling
Principal Report for May 13, 2019 meeting
     Staff Appreciation Week was wonderful!  The many star-studded activities were very appreciated!
     Reading Resources for K-3rd grade:  teachers selected Fountas & Pinnell Interactive Read Alouds, Minilessons, Phonics, Shared Readers and Benchmark Assessments for reading.  Will arrive in late May, with professional development in August.
     Walk-a-thon money: Reading resources in #2 were paid mainly by Holy Family with supplemental items totaling $8000 from Parent Association. $5000 for Freckle. $1,500 for balance of Leader in Me license. $200 for iPeevo document camera. $100 for magazine subscription in 4th grade. $50 for step stool for art. $100 for art books. $1500 for seating and shelves for teachers. Waiting to hear DRA results to see if we received interactive projectors.
     Personalized Learning Conference in Atlanta this week, Tuesday-Thursday.  Attending with other principals in the system.
     Playground and Prayer Garden update—most of all the rubber matting tiles are in!  Rain didn't allow them to finish project. Knights of Columbus are helping with adding soil and grass seed on back side to finish off.  Also, adding soil to the low area next to the new playground equipment. Prayer Garden has a Celtic Cross in front corner of school—donated through Knights of Columbus.
     Supplies of tissues, paper towels, storage bags, paper plates—been purchasing through Meyers Cox for supplies that we have used up.  Will share the approximate cost with parents when requesting dues.
Knights of Columbus offered to assist with food and grilling for Back to School picnic. Will have sections for the different grades to interact.
Treasurer's Report: Katie Thomas
As of May 3rd there is a balance of $32,404.86.  This is prior to most of the purchases mentioned in Principal report.
Splash Bash earned $174.00 at the one event of the year.
Upcoming Events:
Rescheduled bowling--Friday, May 31. Taking buses to Cherry Lanes, with 3 grades going at a time.
Last day of school:  9:00 mass   11:15ish picnic lunch   1:00 Mini-Courses

Beginning of the year activities

Beginning of the year picnic
Chairs for Parent Association committees for 2019-20 school year
Back to School Picnic                         Katie Moran & Callie Schauer
Book Fair                                            Megan Schultz & Kate Kurt
Easy Books                                         Callie Schauer
Grandparents Day                               Laura Donner
Fall & Spring Conference Meals        Trisha Mullen & Jolene Bodine
Staff Christmas Meal                          Nicole Turpin
Memory Book                                     Amy Engelman
Sock Hop                                            Raquel Burbach & Erin Cloos
Morning Drop off                               Melissa Pape
Birthday Bees                                     Lindsey Carew Dempsey
Christmas Gift Wrapping                    Erin Cloos
Teacher Wish Tree                              Angie Murray
Babysitting for music programs          Callie Schauer
Staff Appreciation                              Angie Murray & Julie King
Organizing Skate parties/splash bash Bridget Clark
Scrip
School Kits                                         Katie Smith
Trivia Night                                        Katie Moran &
Collection (BoxTops)                         Angie Murray
Walk-A-Thon roles
Games                                                 Katie Smith, Amy Althoff, Nicole Turpin
Chalk the Walk                                   Kim Kelzer
Donations                                            Katie Thomas, Katie Smith
Treats & water                                                Kelli Carney
Incentive gifts                                     Katie Moran
SCHOOL SUPPLY KITS FOR NEXT SCHOOL YEAR
School Supply Kits are on sale for the 2019-2020 School Year. We want to help you with next year's school supplies!  You can save time and money by purchasing School Supply Kits.
-Each kit is exactly as your teacher requested.
• Kits get delivered the beginning of August.
• Save time and money — no running around to stores!
Please fill out your order online or request a paper copy.  Orders are due by May 24th
Account code is 67868
If you need would like a paper form to fill out instead of going online please notify the office-563-582-3532 to send one with your child.