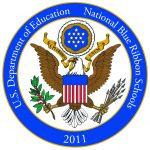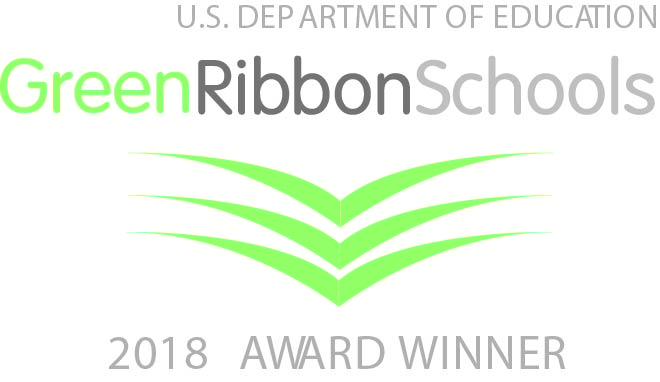 May 29, 2020
Greetings from Mrs. Roling:
Only 2 days left of school!  Read carefully the schedule below for June 1st and June 2nd.  We especially want you to join in the 9:00 mass on June 2nd! We will also say farewell to teachers not returning.  Please see more below. Link to the mass
As exciting as summer is, please know that your family may have a "not so smooth" transition period, adjusting to being home with a summer schedule that does not include the usual summer activities.  Give yourself time, space and gentleness!
If you or your child are looking for academic activities:
Freckle website for Reading/English and Math--the teachers highly recommend this site!
SC Landing Page with teacher lessons/activities will be available all summer.  This site includes art, music and pe activities to do or redo
AR is open all summer to take quizzes
Reading anything (all kinds of books, magazines, recipes, etc.) helps!
Summer packets from your child's homeroom teacher will be in the bag of items to be picked up.  The teachers are including a list of themes, ideas or suggestions for your child to interact with over the summer days.
Please continue praying for healing for 4th grader, Ben Freund, as he recovers from surgery on his severely injured arm.  Parents appreciate your prayers!  If you are interested in sending him a card please do so at either address:  2151 Concord Ct., Dubuque IA 52003 or 510 English Lane, Dubuque IA  52003.
Prayers and thoughts are with you!  I look forward to seeing you on Tuesday or Wednesday!
Barb
Summer Office Hours
St. Columbkille School will begin summer office hours on June 1st, 8:00-1:00.  Extended hours on June 2nd for drop off and pick up.
June 1st:  Zoom sessions--

5th grade at 9:00, use Ms. Schmitt's link
4th grade at noon for Iowa lunch
3rd grade at 11:00

June 2nd schedule--

9:00 Mass: we are including our tradition of honoring our 5th graders and "commissioning" all students to the next grade
Talent Show video will be viewable shortly after mass
K-2nd grade classes will have adjusted Zoom times

10:30  Mrs. Johnson's class and Mrs. Colbert's class
11:00  Mrs. Altiere's class and Mrs. Burke's class
11:30  Mrs. Weig's class and Mrs. Krueger's class
CURBSIDE Drop off and Pick up Schedule:  come during your family's designated time on either day of June 2nd or June 3rd.  Please drive in front of school, park, wait for a school staff member to come to your car to pick up any items and to deliver your child(ren)'s bag of supplies.
Please return
3rd, 4th and 5th grade Religon books
Chromebook with charger
K & 1st grade "books in a bag/weekly folder" from March
Library books--from school library and classroom library
Pre-K–11th-grade drop-off/pick-up schedule options, according to your child's last name:
3 to 7 p.m. on Tuesday, June 2
A–F – 3–4 p.m.
G–L – 4–5 p.m.
M–R – 5–6 p.m.
S–Z – 6–7 p.m.
– OR – 
9 a.m. to 1 p.m. on Wednesday, June 3
A–F – 9–10 a.m.
G–L – 10–11 a.m.
M–R – 11 a.m.–12 p.m.
S–Z – 12–1 p.m.
If you do not have materials to return or collect, you do not need to attend either day. If you do have materials to return or collect, but neither day suits your family's schedule, please contact Barb to make alternative arrangements.
 Mass Schedule:
Live and Livestream/Virtual Mass Last Day of School Tuesday, June 2nd at 9:00
Please find the link in your child's religion lesson on Tuesday and here.
Farewell Blessings
Congratulations to Miss Carla Carton on her retirement after 34 years in Catholic education, 15 of those years here at St. Columbkille School!  We wish you well--and many great days of fishing!!
The following teachers are moving on for various reasons--
Mrs. Laura Altiere, kindergarten teacher, to be closer to her young family
Ms. Rachel Schmitt, 5th grade teacher, to pursue a career at Kunkel Associates
Mrs. Kalyn Tranel, 5th grade teacher, to be home with her baby
Ms. Riley O'Brien, 3rd grade teacher, is moving closer to home due to the recent pandemic and personal health conditions
Mrs. Ashley Zweifel, guidance counselor, and her family are moving to Madison where she is pursuing another school counselor role
We are grateful for their faithful service, will miss them and wish them the very best in life!
Welcome to these teachers!
Mrs. Kate Burke -- guidance counselor, coming from Holy Ghost
Mrs. Laura Ripley -- kindergarten teacher, from St. Anthony's
Mrs. Bayleigh Esser -- our 3rd section 1st grade teacher, had taught kindergarten at Holy Ghost
Mrs. Linda Johnson -- our 3rd section of 2nd grade, from St. Anthony's 2nd grade
Mrs. Megan Knapp -- 5th grade teacher, previously in 4th grade at St. Anthony's
Mr. Andy Paulsen, PE teacher, moving from Shullsburg Schools
I have one 3rd grade teacher and the other 5th grade teacher hired with contracts being sent out.  Once the paperwork is complete I will be able to announce these wonderful teachers' names!  I am in process of hiring our 3rd section of 3rd grade teacher.  Yes, we have three sections of 1st grade, 2nd grade and 3rd grade!  Yes, we have room!  We are moving 3rd grade upstairs and shuffling other spaces.  We will be comfortably full.
Happy Birthday to our summer birthdays!
Emersyn Moran - June 2                Caroline Freed -- June 6
Allison Rupp -- June 8                    Riley Murray --June 8
Thomas Bushman -- June 10          Lucas Graham -- June 10
Ian VanderMeulin -- June 14           Jeffrey Irwin -- June 15
Avery Frank -- June 20                    Evan Klousia -- June 21
Alyse Besler -- June 23                    Ellie Engelman -- June 25
Joshua Klauer -- June 26                 Eli Mulligan -- June 26
Jameson Bartholomew -- June 26  Theodore Vondra -- July 1
Lucas Schramm -- July 3                 Nathan Schramm -- July 3
Nicholas Smith -- July 3                 Jayda Sieverding -- July 4
Jacob Mulligan -- July 6                 Sam Hemmer -- July 7
Connor Bisinger -- July 7               Brooklyn McGuire -- July 8
Haley Fluhr -- July 9                        Claire King -- July 11
Tia Peterson -- July 12                    Pryce Huss --July 14
Dorothy Clark -- July 16                 Alexa Becker -- July 18
Thomas Dempsey -- July 18           Kinley Munz -- July 20
Evan Hamann -- July 21                 Jackson McGuire -- July 21
John King -- July 24                       Natalie Ruba -- July 24
Anna King -- July 25                      Jude Hart -- July 31
Ava Burke -- August 1                   Toby Hensley -- August 2
Payson Streight -- August 2           Mikael Hanson -- August 4
Charles Schroeder -- August 4      Jack Ludovissy -- August 5
Ellie Heiar -- August 5                   Aaron Cutsforth -- August 8
William Freund -- August 8           Ryan Borgerding -- August 9
Will Diedrich -- August 13             Jack Sisler -- August 15
Elinor Weires -- August 15             Carter Smith -- August 16
Emma Decker -- August 19            Gabriel Lynch -- August 24
Emma Specht -- August 25            Mrs. Roling -- June 9
Mrs. Ehlers -- July 2                        Mrs. Weidenbacher -- July 5
Mrs. Johnson -- July 7                    Mrs. Specht -- July 17
Mrs. Krueger -- July 25                   Mrs. Flood -- August 11
Mrs. Valenta -- August 15              Mrs. Kirkpatrick -- August 22
Stand up so we can sing to you:
5th grade students and parents
Mazzuchelli principal Doug Varley will host Q&A discussion sessions for parents of next year's 6th graders on Tues., June 9 at 9:00AM & 6:30PM. These discussions should be especially helpful to parents who will be new to Mazzuchelli. The Zoom links for these sessions will be emailed directly to parents of all 6th graders in the upcoming weeks.
Holy Family Summer Camp Updates
July academic and athletic camps are scheduled. Registration for July camps will open on June 15, so that Holy Family may receive additional guidance on proper social distancing and capacity limits on classes. July camp offerings can be reviewed at 
holyfamilydbq.org/summercamps
. Registration is now open for June camps which are all held virtually.