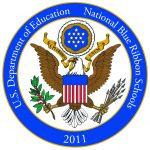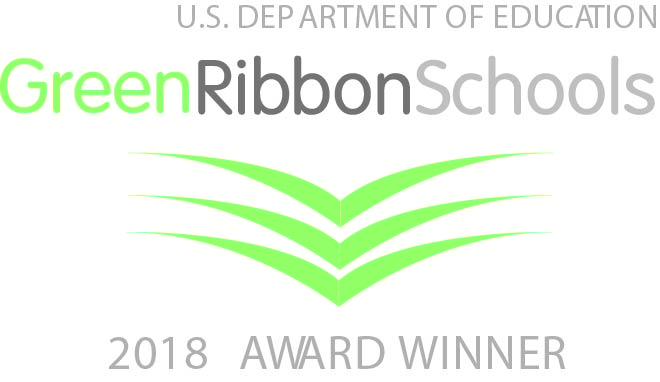 September 18, 2020
Greetings from Mrs. Roling:
Today we sent home your child's Google Classroom log in information!  Please save this for future reference in the event that your child's learning becomes virtual.  The paper has the codes needed and directions on how to access.
Earlier in the week your child should have shared with you a coloring contest sponsored by St. Vincent de Paul Conference.  Please return to school by next Friday, September 25.  Plan to join in the walk with your family on September 26.  You may share non-perishable food donations by sending to school or taking to the Walk on that Saturday.  Thank you for being generous!
Our Walk-a-thon is Friday, October 16.  Each grade will have one hour spread throughout the day for games and walking.  Because we are outside, a few volunteers per grade level will be allowed to assist with the games and the walking route.  To allow as many as possible, volunteers will be limited to one grade level spot.  Here are the times for each grade.
Kindergarten: 1:00-2:00
1st grade: 10:00-11:00
2nd grade: 9:00-10:00
3rd grade: 11:00-12:00
4th grade: 2:00-3:00
5th grade: 12:00-1:00
Please use our Parent Association Sign Up to let us know of your interest in volunteering.  Thanks!
Blessings to you and your family,
Barb
Parent Association Meeting Minutes
Monday, September 14, 2020
 5:30-6:30pm--Virtual via Zoom
Prayer:  Loving heavenly Father, We come to you this hour asking for your blessing and help as we are gathered together. We pray for guidance in the matters at hand and ask that you would clearly show us how to conduct our work with a spirit of joy and enthusiasm. Give us the desire to find ways to excel in our work.
Introductions:  Name, child(ren) age(s), what school attended 
Barb Roling, Nicole Turpin, Katie Moran, Callie Schauer, Katie Smith, Sarah Reicks, Angela Jones, JoAnn Giese, Natalie Schramm, Katie Thomas, Megan Gross, Tricia Baum, Michelle Delaney, Jolene Bodine, Megan Gross, and Kira Stephenson
Parent Association Calendar--discuss items on and not on the list

Book Fair--looking at doing virtually.  Meghan Schultz has meeting with Scholastic on Sept. 24

Music concert in November during the day to be livestreamed. More info later.

Principal Report: 

290 students in K-5. 4th and 5th grade have 2 sections and K-3 have 3 sections.

10 staff new to our site with 61 new students, mainly from St. Anthony's School and then split between Holy Ghost, St. Mary's East Dubuque and Dubuque public schools.

Wonderful feedback on the first weeks of school. Kids are doing great!

Safety protocols - Reminders to stay vigilant with appropriate mask wearing, social distancing and hand washing/sanitizing.   

Moving to virtual - Students will have all passwords sent home in order to move virtually if needed. Log in to the teacher's Google Meet at 8:30 for all-day learning.

Free lunches for all students - Grant until 12/31, no seconds, if cold lunch the student needs to pay for milk. 

Walk-a-thon

Date:  Friday, October 16

Format:  Spread throughout the day with one grade at a time walking and participating in games

Amy Althoff and Nicole Turpin, chairs

Sign up for helping--can be with your child's grade

Games will keep with social distancing guidelines and walking will have students spread out - a work in progress due to fluid times

Spirit shirts-

tye dye shirts for each student and staff - Corporate Sponsor? Tye dye shirt using 1 color for background.  We will also offer the option for parents to purchase a shirt. 

We are working on a design or saying promoting Unity.

If it can be worked out we will have the same shirt as Resurrection, OLG and St. Columbkille. Chairs and principals are working together.
Treasurer Report: 
Beginning balance     $17,742.79
Funds raised             $44,673.24
Expenditures         -$38,109.02
Ending balance         $24,307.01
Expenditures included bus/trolley rental for field trips, film developing, staff appreciation, classroom materials, kindergarten cooking, professional development, library books, bottle fillers, new ipads/cases.
Parent Association dues are $35.00 per child.  If you haven't paid you may send the check (written out to St. Columbkille School) or money in an envelope marked PA dues to the office through your child.   These dues cover PA budget items like classroom materials for teachers, Christmas gifts for staff, Staff Appreciation treats & gifts, and the many articles taken off your child's supply list, like paper towels, wipes and tissues.
Executive committee:  Anyone want to be on this committee? Katie Moran, Callie Schauer, Nicole Turpin, Michelle Delaney, JoAnn Giese, Jeremy Jones, Kira Stephenson, Tricia Baum, Katie Thomas, Natalie Schramm, Megan Gross

Future meetings:  evening or lunch hour - Next meeting will be lunch hour via Zoom on Monday, November 9th.  Open for further discussion based upon feedback and attendance.
Upcoming Events
Make up Picture Day:  Tuesday, October 27 -   This is for children who missed this week's Picture Day or who do not like their first photo.
If you missed the first date, bring the order form with you to school. Call the office or go to the Siebe website for a form if needed.
If you don't like the first photos, return the orginial photos on Oct. 27.
Children haing their picture taken may be out of uniform.
Mass and Eucharistic Adoration
Each week your child participates in either a 2:30 mass or an afternoon Eucharistic Adoration.  They spread out across the entire church, every other pew.
Sept. 22:  1st and 4th grade, Mass
Sept. 23: Kindergarten and 5th, Eucharistic Adoration
Sept. 24:  2nd and 3rd grade, Mass
Ask your child about his/her experience at church--all have special moments!
Yesterday Cardinal Dolan posted on Twitter: Let's get back to Mass, everybody! For most of us, it's safe, sound, and good for us to get back to Sunday Mass.  We need you and we all need the Lord! He's there waiting.
Special Invitation from Parish Members:
Drive a beloved child to school?  Drop into chruch between 8:30-9:00 to join in praying the rosary for the day's needs and to commend your child and this pandemic to God. Then be on your way to a better rest of the day! Most mornings Mass follows at 9:00am. All are welcome!
Cub Scouting is adventure, family, fun, character, leadership and so much more. In Scouting, boys start with their best selves now and grow into their very best future selves. It's fun, hands-on learning and achievement that puts kids in the middle of the action and prepares them for today – and for life.  On Monday, September 21st we invite you and your son(s) to join us on Dunn Field (located behind St. Columbkille School) for a night of fun that will include water rockets, three-person sling shot game and other activities.  We look forward to meeting you and we hope you would consider joining Pack 13.
If you email a teacher about your child being absent or a change in dismissal please also include our school secretary.  Anna Vallee's email address is   avallee@holyfamilydbq.org