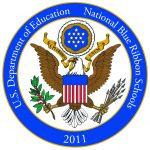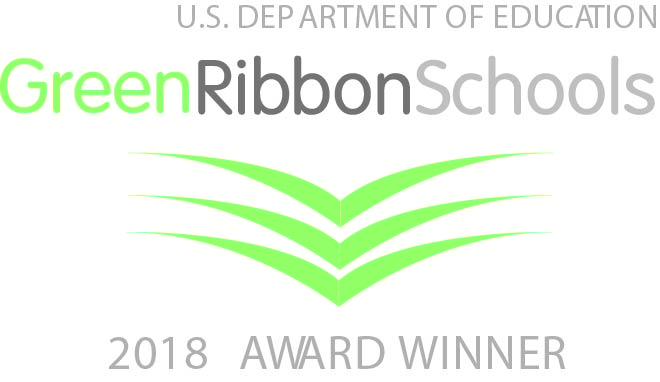 January 11 , 2019
Greetings from Mrs. Roling:
I became Grandma to another wonderful little boy this past weekend!  Which makes for 5 grandsons and 1 granddaughter!  Quinn Francis is doing very well. His mommy, our daughter Emily, needed some help this week and I have been with them in Davenport for 3 days.  Sorry for any delays in responding to your phone calls, visits and/or emails.
Next week we are hosting a Parent Training Session for parents of a 4th and 5th grader to go over the information on the Summit Learning Platform.  It is helpful to RSVP please at this site: Training
We will be hosting other information sessions for parents of 3rd grade parents in February or March.  I will send out an email sharing the dates and times.
Today you are receiving an envelope with LOTS of details regarding Catholic Schools Week.  Please look for it in your youngest child's backpack.  Below is the schedule of events also.  We have created a fun, learning-filled week to celebrate the national theme of Catholic Schools: Learn. Serve. Lead. Succeed.
We are in need of families to read, take up gifts, sing in the choir, and greet at our CSW mass on Wednesday, January 30.  Please call school or send me an email if you are willing!
Our next service project is during Catholic Schools Week.  We are hoping each family can bring in child size pajamas with a book. These will be donated to local organizations.  More information will be coming in an email next week.
I hope to see many of you at our next Parent Association meeting--Monday, January 14 at noon-1:00 in our art room.
Blessings to you and your family,         
Mrs. Barb Roling
Upcoming Events:
Parent Association Meeting at Noon on January 14
January 14- Skate Party at Skate Country
Catholic Schools Week- January 27th- Feb 2- Information is being sent home Friday, January 11th with students.
Jam the Gym! Tuesday, January 15.  Come to the Wahlert basketball game and help us keep the Spirit trophy!  Tickets are sent home on Friday, January 11
Early Childhood Open House: Thursday, Jan. 17, 4:30–6:oo p.m.
Personalized Learning "Parent Possible" Meeting: January 17, from 12:00-12:30 p.m. at Mazzuchelli Catholic Middle School
Incoming Kindergarten Visit Day Wednesday, Jan. 23; 9:00 - 11:30 a.m.
Catholic Schools Week permission slips are due- January 23rd. Also turn in your family decorated cross
Eagles Give Day: Tuesday, Jan. 29
Wednesday, January 30 Catholic Schools Week Family mass followed with a Family activity plus lunch in the rooms. Plan 9:00 mass and 10:00- noonish activity with lunch
Personalized Learning Parent Academy #3: How to Support My Child in Personalized Learning. February 26, 6:30-7:00 p.m. in the Wahlert cafeteria.
Check the calendar for full listing of events.
Liturgy Schedule:
Every Thursday 9:00 am mass unless otherwise noted
Thursday, January 17- Mass prepared by Ms. Cesarek's 3rd grade class
Thursday, January 24- Mass prepared by Mrs. Krueger's 2nd grade class
Wednesday, January 30- Mass prepared by the Staff Committee
Thursday, February 7- Mass prepared by Mrs. Weig's 1st grade class
Wednesday, February 13- Mass prepared by Mrs. Colbert's 2nd grade class
Thursday, February 21- Mass prepared by Mrs. Burke's 1st grade class
Thursday, February 28- Mass prepared by Mrs. Johnson's Kindergarten class
Mark your Calendars:
All Pro Dads- Held the LAST Thursday of every month (NO Session in December and March due to Christmas and Spring Break) Thursdays - 1/31, 2/28, 4/25, 5/30
Upcoming Splash Bash- February 7th
Skate Country- March 14th Skate Country- 6-8pm
Sock Hop- February 22nd, 6-8:00pm
Parent Association Sign-up
For anyone who would like to help with activities that will be happening the rest of the year please use the link below to sign up.
Parent Association Link       (please click on the link)
Scrip Update
Thank you to everyone who purchases gift cards through the Scrip program!  We received a check for $1,736.00 which is profits from Oct. 1-Dec. 31 for the Parent Association.  If you want to know about how this amazing program please contact our school office.
Catholic Schools Week 2019
Schedule of Events for January 28-February 1
Please join us!
Please return by Wednesday, January 23:
____your Family project(cross)
____permission Slip(s) for bowling with money
____invitation RSVP for attending family activity and eating lunch with your child(ren)
____Pajama and book donation for service project
You are welcome to join us for any of the events!
Monday, January 28, 2019
Pajama Day! Students may wear pajamas.
Bring in your service project donation of a book and pajamas.  One per family please.
Prayer Service at 9:00. Spirit Family Activity from 9:15-9:40!
Tuesday, January 29, 2019
Blue & Gold Day! Students may dress in blue and gold.
Bowling at Fischer Lanes! Grades K and 2nd from 8:45-10:30
Grades 1st and 4th from 10:15- 11:45
Grade 3rd and 5th from 12:45-2:30
Wednesday, January 30, 2019
All school mass-Students may dress up day-sit as a family. Meet your child in church.
Parent/Family LIM activity in classroom after mass.
Parent/Family eat lunch in classroom at 11:00
Thursday, January 31, 2019
Students wear spirit day team colors--yes, they may dress CRAZY!
Spirit Day 10:00-2:50
Basketball Games- 2:00
Friday, February 1, 2019 No School!
Sunday, February 10, 2019 (yes, it is week later)   Art/Music Festival Breakfast at Wahlert
Our Children's Choir sings at 10:20, in the Wahlert gym