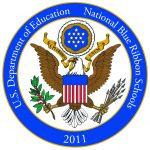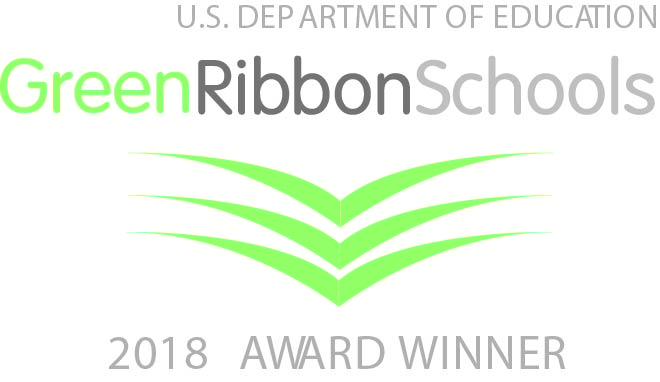 February 19, 2021
Greetings from Mrs. Roling:
Today progress reports and MAP reports are in your child's bookbag.  Below are tables sharing each grade's recent MAP data compared to the assessment norms.  Also included is the point growth from Fall 2020 to Winter 2021. Please notice that in every grade level, and in each subject assessed, our average mean score is higher than the norm.  When NWEA norms their MAP tests they take into account "from between 3.6 and 5.5 million test scores from 500,000 to 700,000 students attending over 24,500 public schools in 5,800 districts spread across all 50 states" (from NWEA MAP Growth Normative Data document.)  This is very good and exciting news, especially this year!
MAP scores for Reading: Winter 2021
| | | | |
| --- | --- | --- | --- |
| K | 146.28 | 155.5 | 8.1 |
| 1 | 165.85 | 171.9 | 8 |
| 2 | 181.20 | 189.9 | 9.3 |
| 3 | 193.90 | 201.9 | 9.8 |
| 4 | 202.50 | 214.6 | 8 |
| 5 | 209.12 | 218.5 | 3.5 |
MAP scores for Math: Winter 2021
| | | | |
| --- | --- | --- | --- |
| K | 150.13 | 161.1 | 10.5 |
| 1 | 170.18 | 178 | 10.5 |
| 2 | 184.07 | 187.9 | 9.8 |
| 3 | 196.23 | 201.6 | 8.9 |
| 4 | 206.05 | 216.2 | 9.1 |
| 5 | 214.70 | 224.2 | 7 |
MAP scores for Science: Winter 2021
The expected growth from Fall to Winter is around 7-8 points for the younger grades and around 4 points for the upper grades. Most grades are meeting that expectation. In analyzing last year's winter scores I noticed, not surprisingly, that we are 2-12 points lower in each grade and subject. Students and teachers are diligently working to close the gap.
When looking over your own child's scores, please know that approximately 50% of the students will have met their growth from Fall to Winter.  You may assist your child in meeting, or even surpassing, their projected growth for the year by setting aside time daily for reading and for practicing math.  Your child's teacher will provide specific ideas and strategies at Conferences.  We need your partnership!
Also, the youngest in the family is bringing home a Family Lenten activity.  We pray it helps your family have a blessed Lent!
Prayers for you and your family,
Barb
Last Day conference sign up is open:  Virtual Parent-Teacher-Student Conferences
The same method and site we used in October is now open. Please click the link below to reserve your special 10-minute time slot with your child's teacher.  You may schedule a time with your child's PE, music, and art teachers.  The dates are Tuesday, Feb. 23, Wednesday, Feb. 24, and Thursday, Feb. 25.  Thanks for signing before Friday, February 19th.  Call the school office if you need to make changes after Feb. 19th.
On-line Parent-Teacher Conference Scheduling
1: Log on to : http://www.myschoolsystems.com/holyfamilydbq/StColumbkilleelementary
2: Enter your child's first and last name in the boxes.
3: Your access code is your student's last name.
4: Click on Login (Once Logged in you will see a listing of your child's teachers.)
5: Click on the schedule button next to the teacher that you would like to schedule a conference with.
6: You will see a listing of times that this teacher has available.
7: Click on the button next to the time you wish to schedule.
8: Click schedule time and you are finished.
Enter an email address so you will receive the link to your virtual conference in a reminder email.
Thank you for scheduling ASAP. The site is open until February 19th.
Upcoming Events
Friday, February 19th: Lenten Family Activity,  progress reports and MAP reports sent home in your child's backpack. Sign up closes for Parent Teacher Student Conferences.
Monday, February 22:  All school praying the Divine Mercy Chaplet at same time in homerooms.
Tuesday, February 23: 4:00-8:00 Parent Teacher Student Conferences are virtual
Wednesday, February 24:  4:00-8:00 Virtual Parent Teacher Student Conferences
Thursday, February 25:  8:00-10:00 Virtual Parent Teacher Students Conferences
Thursday, February 25 and Friday, February 26:  No School
Monday, March 1st: School Spirit Shirt day
March 15-19:  Spring Break
Holy Week, (March 29-April 2) Return your Lenten cross for your Family Lenten Activity
Mass and Eucharistic Adoration
Tuesday, February 23:  Mass for K, 2nd and 5th graders
Wednesday, February 24:  Stations of the Cross for 1st, 3rd and 4th graders
Counselor Corner
February:
Hello St. Columbkille families, 
I hope Valentine's Day gave you a little extra chance to love on one another.  We could all use a little extra love - especially with these frigid temperatures!
This week in school the students participated in a "Kindness Challenge" each day.  This was led by the Sunshine & Correspondence crews (two groups of 5th graders who are bringing kindness and fun to the school day).  Be sure to ask your student what they did this week that was kind to others.  If you want to keep this going - I would encourage you to do your own "Kindness Challenge" at home!  
This month in guidance class we are talking about different ways to make healthy choices.  This includes talking about drugs, alcohol and tobacco being unsafe for kids.  If you would like to continue this conversation at home - ask your student how too much sugar might affect their body.  I was pleasantly surprised that many kids already knew that too much candy is NOT a good thing.  Eating healthy is a great way to keep our minds sharp and it will help to curb mood swings - which might be happening a little more frequently this time of year!
Lastly, conferences are coming up.  I look forward to conferences with my own kids, as it is a chance to hear all the wonderful things about my student.  It is also a chance to make some goals to help strengthen our student attitude.  I will miss seeing all of you again in the hallways.  But please reach out to me if you would like to schedule a conference.  I would love to meet with you and your child!
Very Sincerely,
Kate Burke
St. Columbkille School Counselor
Family Lenten Activity
What is your family doing for Lent to Encounter Christ?  Here are some ideas.  See your youngest student's bookbag for a letter and cross to complete your Family Lenten Activity.
Prayer
           Fasting
Almsgiving

Attend virtual or live stations of the cross.

Read parts of the Bible together (set a goal- 1 night a week, 10 minutes every night, whatever works for your family). 

Hang up a new Bible verse each week in a place everyone in the family will see it. 

On Holy Thursday, do a foot washing with your family.

Set a goal to memorize a prayer as a family not everyone knows yet. 

Pray the Rosary or Divine Mercy Chaplet as a family

Create a lenten prayer space in your home. 

Make a lenten prayer chain together

Go to confession

Learn about a new Saint

Write a thank you note to your parish priest

Fast from TV for a night, do a family activity together instead.

Give up sweets or other snacks for a day. 

Only say encouraging words- be mindful of the things you say, fast from potentially hurtful words or thoughts to others. 

Take a cold shower or bath instead of a nice, hot one. 

Almsgiving piggy bank:  a night you would have gone out to eat, donate that money.

Call an elderly relative or friend. 

Send an elderly relative or friend some happy mail. 

Donate canned food to a local food bank. 

Donate money to your parish.

Call your church and see if there is a task or service you could perform for them. 

Do a chore for someone in your house.

Do something nice anonymously for a neighbor.