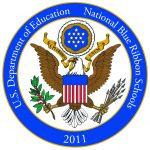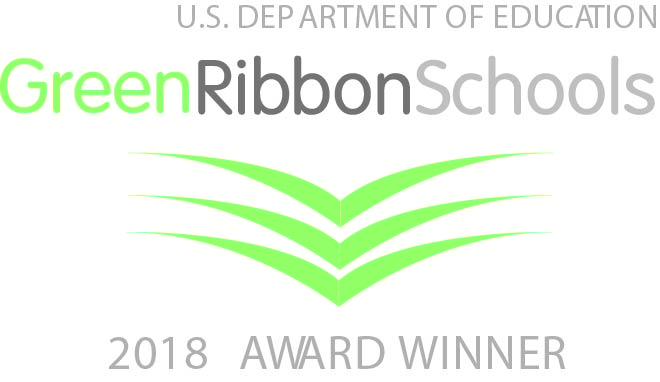 November 8, 2019
Greetings from Mrs. Roling:
Our Parent Association meeting is this coming Monday, November 11 from noon-1:00. We will be talking about upcoming happenings, especially the "Come and See St. Columbkille" event we are hosting for Holy Ghost and St. Anthony families on November 25th.  Please plan to attend!
Also on Monday, November 11, our monthly Eucharistic Adoration, is in our art room on 2nd floor.  You are welcome to join us anytime, following the 9:00 mass through 3:15.  Throughout the day groups of student come in for 10-30 minutes to remain quiet & still in Jesus' presence, being open to His Graces before the Eucharist.  Students love this time, and continue to teach we adults how to "just be."  The teachers guide their students through any wiggles and help them focus through shared prayer, song or scripture.  Quiet prayer time is the focus—with an awareness of God's involvement in their life now and in the future. Come.  Sit with us, for a bit or for awhile.  Come anytime, or plan your time around our Parent Association meeting.
I found a blog on Adoration that offers insights. https://lifeteen.com/blog/a-beginners-guide-to-adoration/
Has your child shared what he/she enjoys about Mindful Minutes? This is the once a month session when a teacher from Challenge to Change comes in to practice various "tools" to assist the children with focus, attention, stress-management, calmness and being still.  The 30-minute session begins and ends with a prayer led by their homeroom teacher and the Mindfulness teacher leading students through stretching, breathing, yoga poses and the favorite, a yoga nap. The 5-minute nap is where the students lie on their back with eyes closed and covered by an eye pillow. Students lay very still and use their imagination to relax. Students are amazingly quiet, focused and present to the moment. This week the 3rd graders were invited to return to this peaceful place whenever they needed to; kindergartners were reminded of Jesus' presence in this place and beautifully shared how they wanted Jesus to help them that day; and 5th graders heard affirmation of their inner power to make a positive difference in our world.
Lots of powerful, important learning happening daily!
Blessings to you and your family,         
Mrs. Barb Roling
Upcoming Events:
November 11th- Parent Association meeting at noon-1:00 in Room 203
November 11th- Eucharistic Adoration in school's art room 9:45-3:00  Join us anytime!
November 13th - Reconciliation for 3rd, 4th and 5th graders in afternoon
November 21st- Thanksgiving Food Collection- Please send non-perishable items in with your child, especially needed are stuffing mix, canned vegetables, canned fruit, yams, cranberries, chicken broth/gravy, jello, cream of mushroom soup.  Or your child can bring in his/her favorite boxed or canned item to share!
November 22nd- Out of Uniform Day
"Come and See St. Columbkille" event for Holy Ghost and St. Anthony's families, 5:30-7:00pm
Thanksgiving Break- November 27-29th
Looking Ahead
Christmas Concert- December 12th
Christmas Break- December 23- January 1st
Check the calendar for full listing of events.
 Mass Schedule:
Mass is every Thursday at 9:00 a.m. at St. Columbkille Church, unless otherwise stated.
November 14th-Prepared by Mrs. Altiere's Class
November 21st- Food Drive Collection for Thanksgiving baskets. Prepared by Mrs. Johnson's Class, Pre-K attending (Please send a non perishable food item with each child to be used for food baskets distributed by St. Joseph the Worker Food Pantry.)
Tuesday, November 26th Prepared by Miss Schmitt's Class
4th and 5th grade Summit News from Barb
    I was hearing and seeing lots of pride in conversations I had with parents and teachers during and after Parent-Teacher-Student Conferences!  Students were demonstrating our vision of children taking ownership of their work.  Students explained their projects, evaluated how well they completed assignments, showed a plan for next steps and shared what more they needed to work on.  The teachers were impressed with how well their students articulated what was happening in the classroom.  Again, lots of proud moments and smiles!
      5th grade parents, you may notice that 4th grade delivery was more structured and had the teachers pacing and more closely guiding students through Power Focus Areas.  This was purposeful.  5th grade teachers are providing a structured freedom matched to where students are in their development.  We are teaching the students how to select and work through the information within the different focus areas.  The goal is to always be on pace, and for many to be ahead of the pace, needed to complete the content and projects for the school year.  Again, lots of learning!!
BAKE SALE DURING CONFERENCES
Hello Everyone!
Thank you to EVERYONE who bought something from the bake sale. On top of inching closer to our goal of getting the service cord for graduation we raised $233 for St Columbkille.
Thank you again,
Elena McCleary and Molly White
Conference Meals and Book Fair
Thank you to all of our families who made sure we as a staff were well taken care of during conferences.  Thank you to Trisha Mullen, Bridget Clark, Scott and Natalie Schramm,Keri Rogers,Thalia Cutsforth,Mari-Kristin Bonnet,Emily Richardson,Katie Moran,Julie King,Lindsey Dempsey,Erin Cloos,Erica Borgerding,Diana Moroney,Barbara Cox,Karen Rothert,Kelli Carney. Everything was Delicious!
A HUGE thank you to co-chairs Meghan Schutz and Kate Kurt for their leadership and organization!  A special thank you to the following volunteers for setting up the book fair, working the table and tearing down the book fair: Mike Schultz, Sadie Schultz. Thank you for the volunteers who ran the table and helped-Blake Schultz,Nora Kurt,Grace Kurt,Colin Kurt,Angie Murray,Michelle Delaney,Meaghan Weitzel,Kim Kelzer,Emma Kelzer,Natalie Kelzer,Barbara Cox,Keri Gockel,Gael Huinker,Katie Huinker,Isabelle Pattarozzi,Stephanie Ludovissy,Claire Ludovissy.
Thanks for your purchase at our Conferences Book Fair!  We had the highest sales with $4,878.84 in gross sales!  This means our students/library receive $2,126.79 in Scholastic dollars to spend at the fair and throughout the school year.