Food Service Career Opportunities
What if we told you that you CAN pick your family after all?
Do you love the foodservice industry but dream of having nights, weekends and holidays off?
Do you feel called to make a difference in a mission-driven organization? Would you like to work in a tight-knit community that has your back?
Join Our Family. Find Your Calling.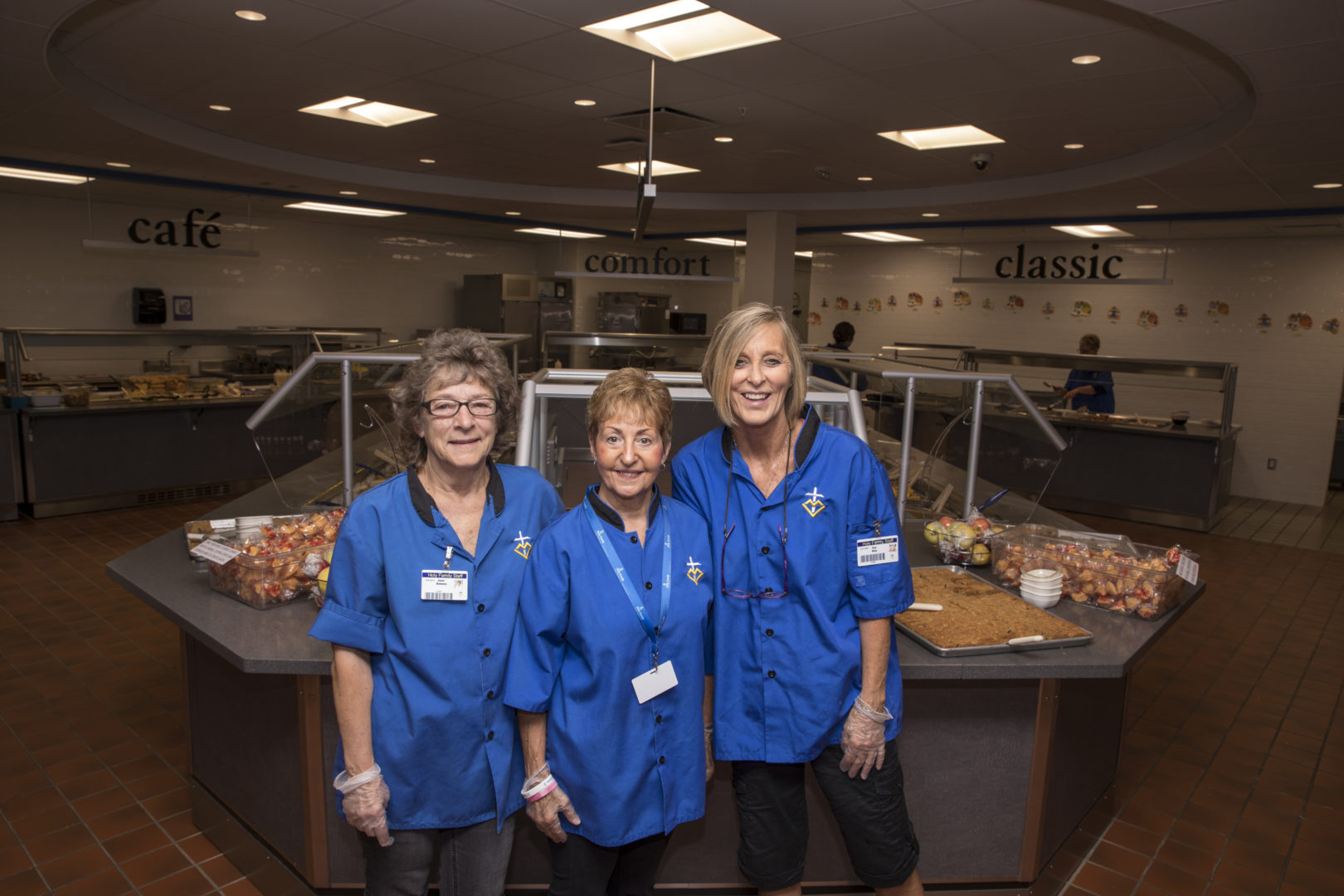 Food Service Openings
The Holy Family food service team is dedicated to providing comforting and nutritious meals that ensure our students are ready to learn!
Kitchen Assistants
Starting Wage: $15.00 per hour
No nights, no weekends! Holidays off!
Kitchen Assistants help with preparing menu items according to recipes, transportation and presentation of food, and recording of food production. They also operate the computerized point-of-sale system and assist with serving dishwashing, and cleanup. This is a 9-month (school year only) position.
Current Openings:
Part-time: Monday - Friday, 10:00 a.m. - 2:00 p.m.
Questions? Contact Jane Tebbe at janetebbe@holyfamilydbq.org or 563-582-5456 ext. 273