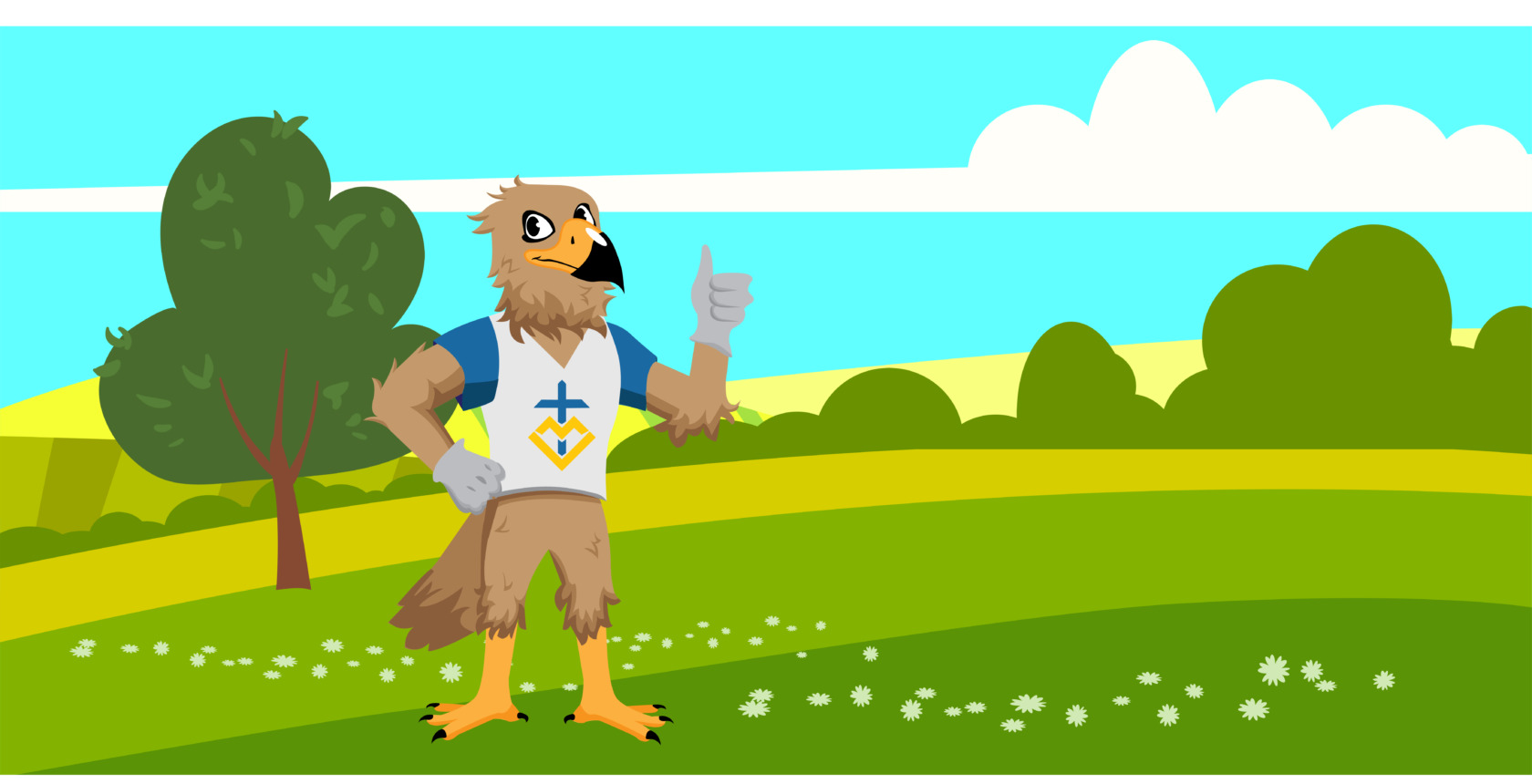 Eagles Day Camp
Eagles Day Camp at the Holy Family Central Campus is a new summer care option for Dubuque families offered by Holy Family Early Childhood.
At Eagles Day Camp, students of various ages will enjoy weekly themes from STEM subjects to superheroes (and everything in-between), hand-on projects, social-emotional learning, arts & crafts, outdoor play, club time, and off-site field trips. This childcare experience promises to provide our little eagles with a unique camp-like summer care experience.
Age-appropriate programming and activities will be offered for children age 3 through grade 5:
Discovery Eagles: Ages 3–5 (Children must turn 4 years old on or before Sept. 15; Limited to 24 participants.)
Explorer Eagles:  Incoming Kindergarten–grade 2 (K-5 limited to 60 participants total.)
Adventure Eagles: Incoming grades 3–5 (K-5 limited to 60 participants total.)
Click on each tab for more information:
Registration Details
Pre-registration for current families begins now!
Please complete this pre-registration form to be added to our system.
Following spring break, you'll receive the Eagles Day Camp Pro-Care registration link to formally reserve your placement(s).
As a DHS licensed program, additional documentation, including immunization records, will be required. These will be provided and can be returned or completed on the first day of camp.
Registration will open to the general public on Monday, March 28.
Interested in Holy Family's traditional Summer Camps?
You don't have to choose!
Eagles Day Camp participants can still take part in Holy Family Summer Camps. We'll work with families to coordinate schedules.
Eagles Day Camp Weekly Themes
Each weekly session will follow a theme-inspired daily schedule, including:
Educational activities
Outdoor play
Library time
Social/emotional friendship and skill-building time
Club time (to explore individual interests)
Lunch and snacks
Structured and unstructured game time
Creation stations
Gym time
A field trip or enrichment activity hosted by guest instructors
Registration includes an Eagles Day Camp t-shirt to be worn on field trips and sunscreen.
Program, Registration & Payment Calendar
| | | | | | |
| --- | --- | --- | --- | --- | --- |
| 1 | June 6–10 | Imagination Station | Have you ever wanted your favorite movie or television show to come to life? That is exactly what we will be doing during imagination station! We will be bringing to life your favorite movies, characters, and television shows through crafts, dramatic play, games, and more. | May 25 | May 31 |
| 2 | June 13–17 | Nature Explorer | Get ready for a week filled with outdoor explorations! We will learn about bugs, plants, and so much more! We will be planting our own garden, going on nature hikes, and exploring the ecosystem around us. Your child will have hands-on experience with nature while learning the science behind it. | June 1 | June 6 |
| 3 | June 20–24 | Bon Appetit | Each day we will have a new menu and new culinary skills to explore. Your child will learn about food safety, following recipes, and more! This week will also allow your children to explore new foods and flavors. | June 8 | June 13 |
| 4 | June 27–July1 | It's Game Time! | All things gaming! From minute to win it games to board games to carnival games! Minecraft and Roblox themed activities to enhance their critical thinking skills. We will cover it all! Improve your skills through games and challenges all week long. | June 15 | June 20 |
| 5 | July 5-8 | Calling All Superheros | Your child will explore their inner superhero through costume creation, challenges, exploring our own heroic talents. We will also learn about everyday superheroes that help us every day. | June 22 | June 27 |
| 6 | July 11–15 | Create It | Create It will allow your children to express themselves through different art mediums. Build, create and have fun! Your child will be able to make different projects to take home every day. These projects will include woodworking, clay sculptures, paintings, and more.  | June 29 | July 5 |
| 7 | July 18–22 | Going Wild | Lions and tigers and bears, oh my! Are you ready to explore all things wildlife? Each day will be filled with animal-themed crafts, educational activities, games, and more. We'll even get to meet some animal friends! | July 6 | July 11 |
| 8 | July 25–29 | Mad Scientists | Are you looking for a hands-on STEM experience? Then you've come to the right place! Discover a week of all things science! Campers will roll up their sleeves in the Mad Science chemistry lab to mix, mash and make cool concoctions. | July 13 | July 18 |
| 9 | Aug. 1–5 | World Olympics | Do you have a future olympian in your household? We will be exploring the world of sports and olympic activities. From baseball to volleyball to gymnastics, we will introduce your student to all sports while developing skills relating to teamwork, leadership and sportsmanship. | July 20 | July 25 |
| 10 | Aug. 8 - 12 | Splish Splash | You won't want to miss this week filled with water balloons, slip and slides, and so much more. We will be spending time outdoors while also cooling off! We will also learn about water cycles, the ocean, and where our drinking water comes from. | July 27 | Aug. 1 |