See yourself in our community.
You'll soar as a Golden Eagle
Wahlert Catholic High School provides students in grades 9-12 an outstanding academic curriculum designed for college preparation. With a 100 percent graduation rate, your child will be surrounded by like-minded, goal-driven, and motivated peers.
Wahlert offers 1:1 computing technology, a focus on personalized learning, ample opportunity for college credit and robust extracurricular activities with a tradition of success. Beyond the classroom,
a thriving high school ministry program and commitment to service and community encourages all students to grow as responsible, conscientious adults, prepared for a future we cannot imagine.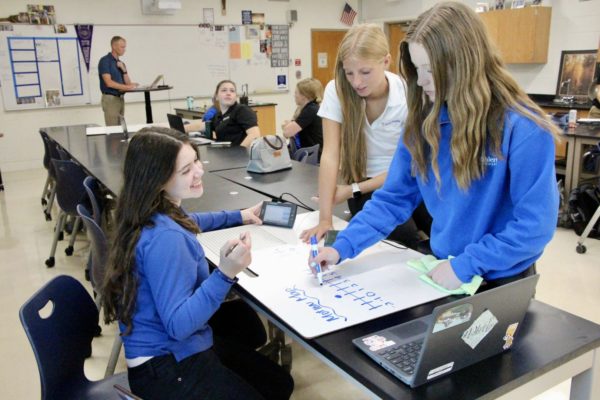 2023 Wahlert Catholic Open House: Thursday, March 23, 5:30 - 8:00 p.m.
Incoming ninth-grade students and families as well as incoming 10th-12th grade students are invited to attend Wahlert Catholic's Open House and Tuition Assistance Night on Thursday, March 23.
Starting at 5:30 p.m., incoming 9th-grade parents and students will attend an information session to learn more about the courses and opportunities available at Wahlert Catholic. At 6:45 p.m., a parent and student session for prospective 10th -12th-grade transfers will be held to discuss college and career readiness opportunities.
All visitors will enjoy tours of Wahlert Catholic led by student ambassadors. Additionally, staff will be on hand to assist with tuition assistance applications from 5:30 p.m. until 7:00 p.m.
Enroll Today!
New family enrollment for 2023-2024 is now open. Create an admissions portal account and start our online application today.
Come see what sets us apart