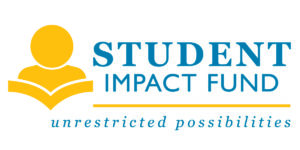 What is the Student Impact Fund?
The Student Impact Fund is made up of charitable donations to cover expenses not met by tuition alone. The gifts made to this fund are generally unrestricted allowing us to respond to the evolving financial needs of the organization. Your gifts support the outstanding teaching and learning that takes place in our classrooms every day.
Why doesn't tuition cover these expenses?
Tuition is designed to meet the core costs of providing the highest quality educational program for our students, but it does not cover the full expense. The Student Impact Fund is one of the vehicles that supplement the cost of education, keeping tuition affordable for each and every Holy Family student.
Make an IMPACT now by making a gift today.