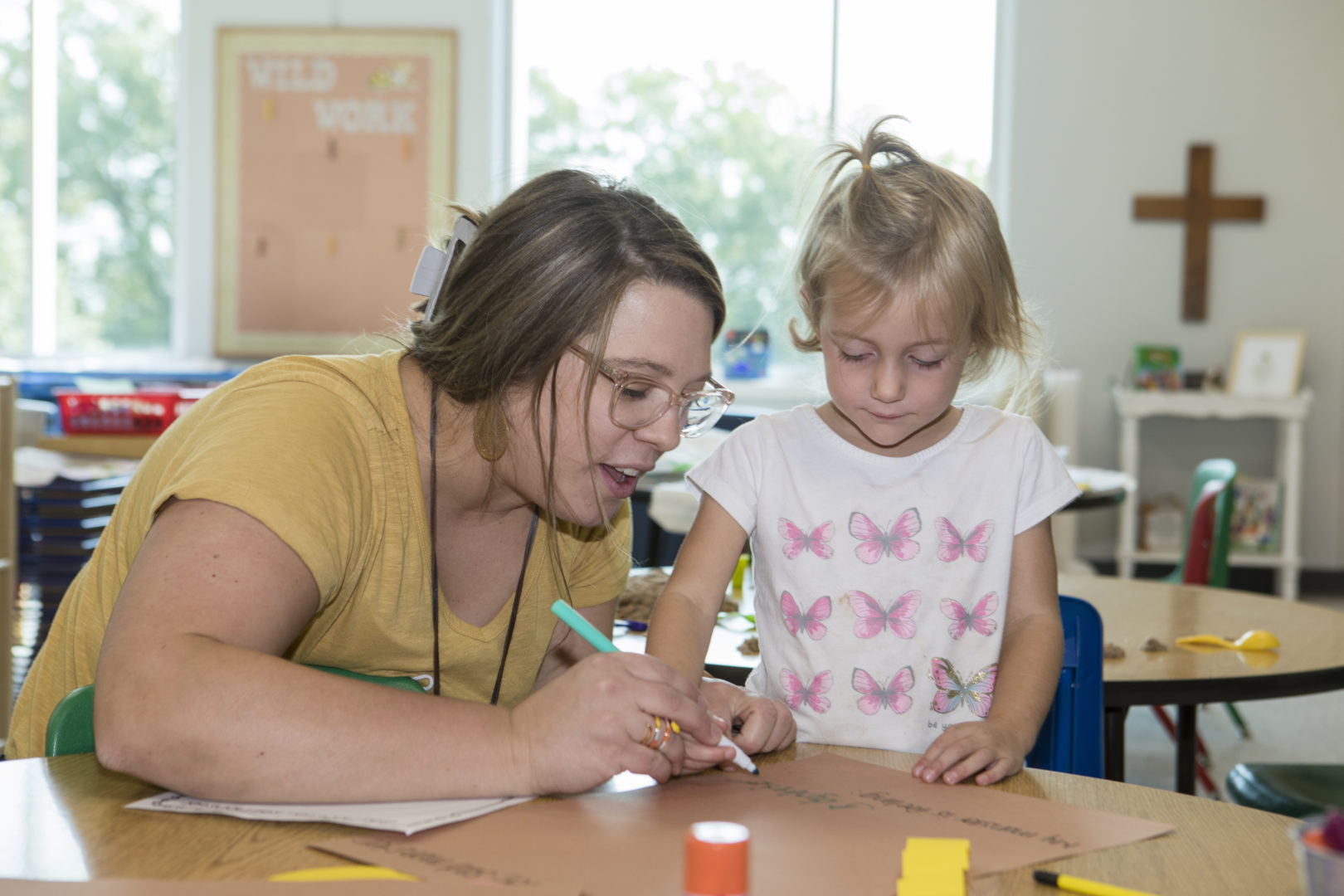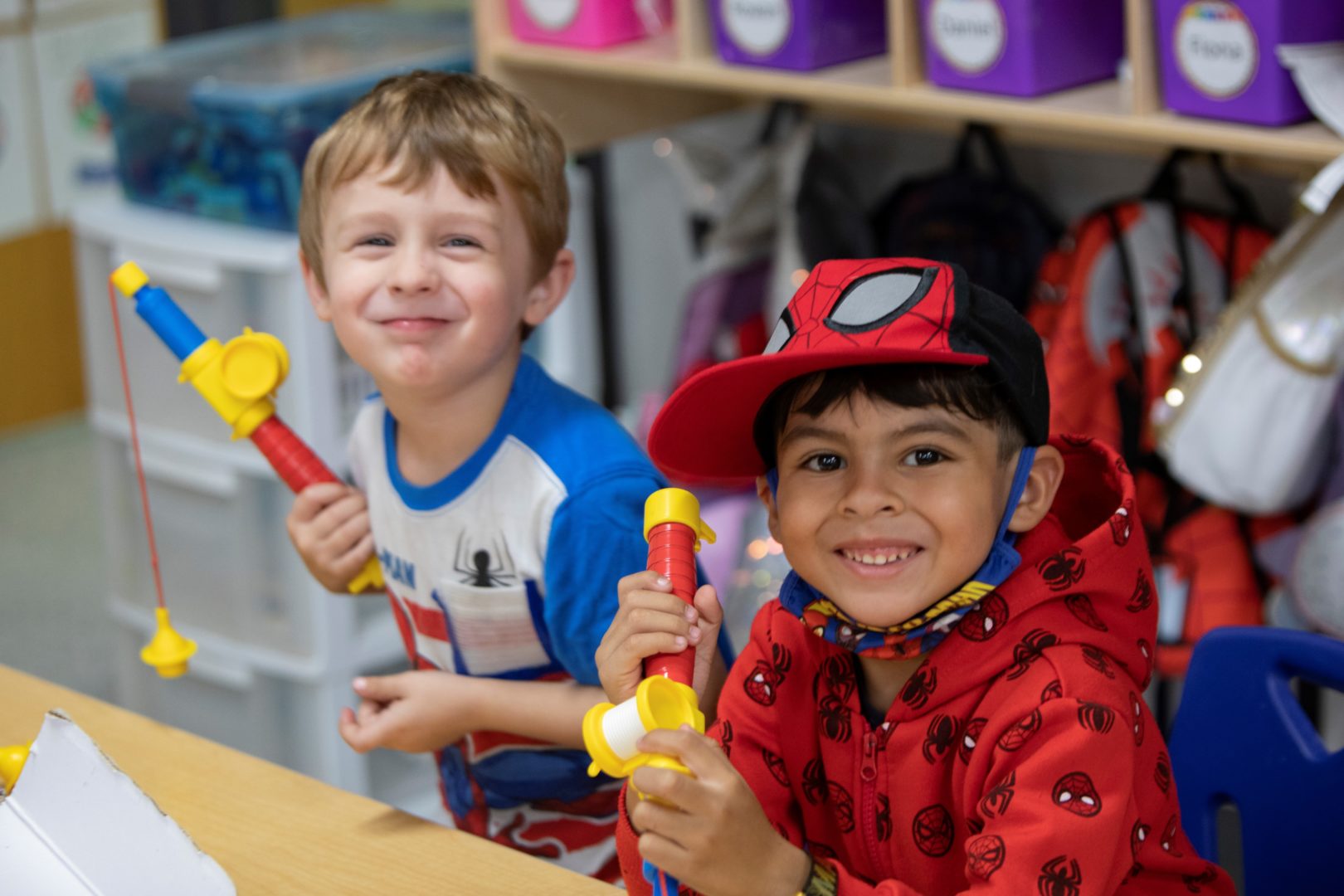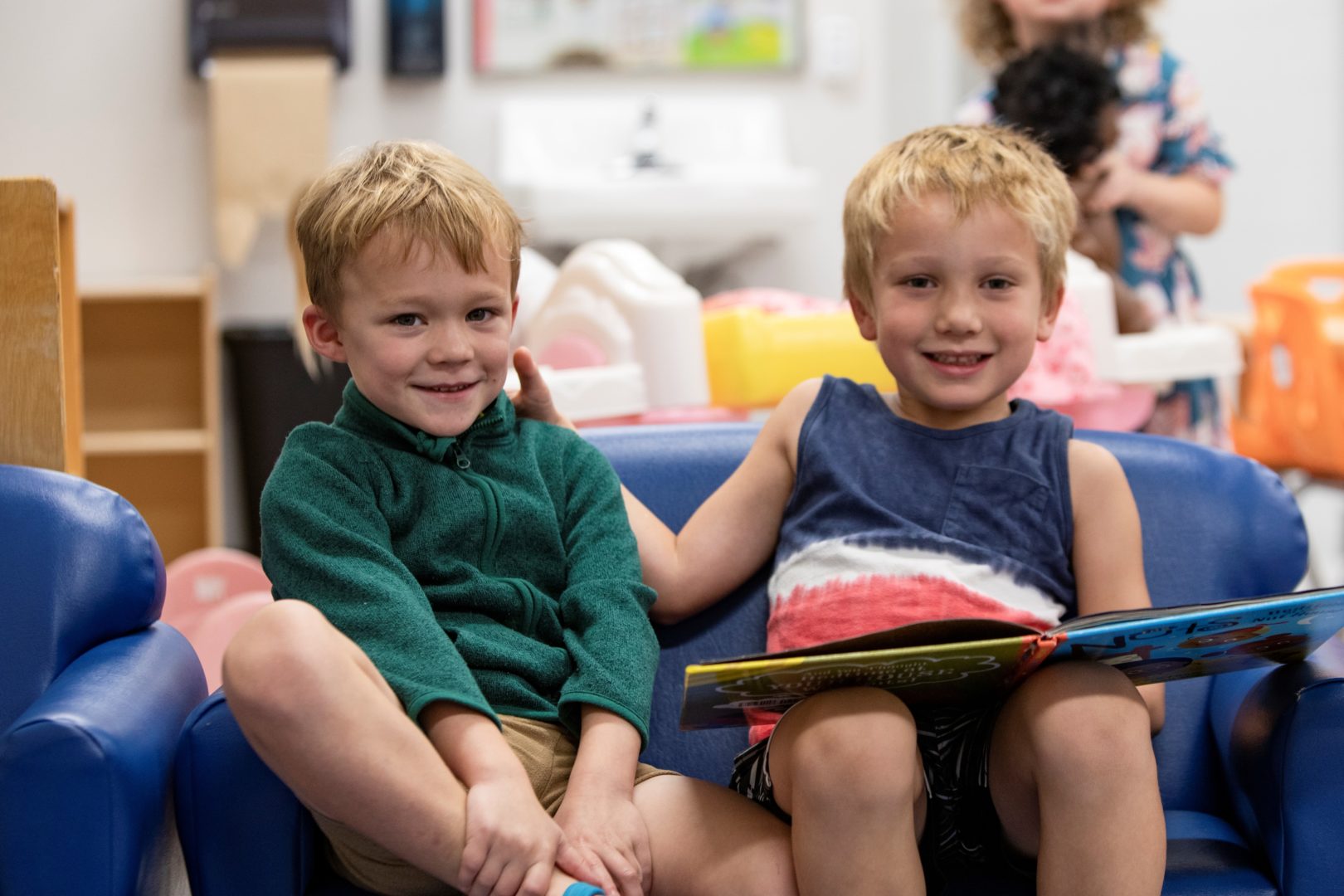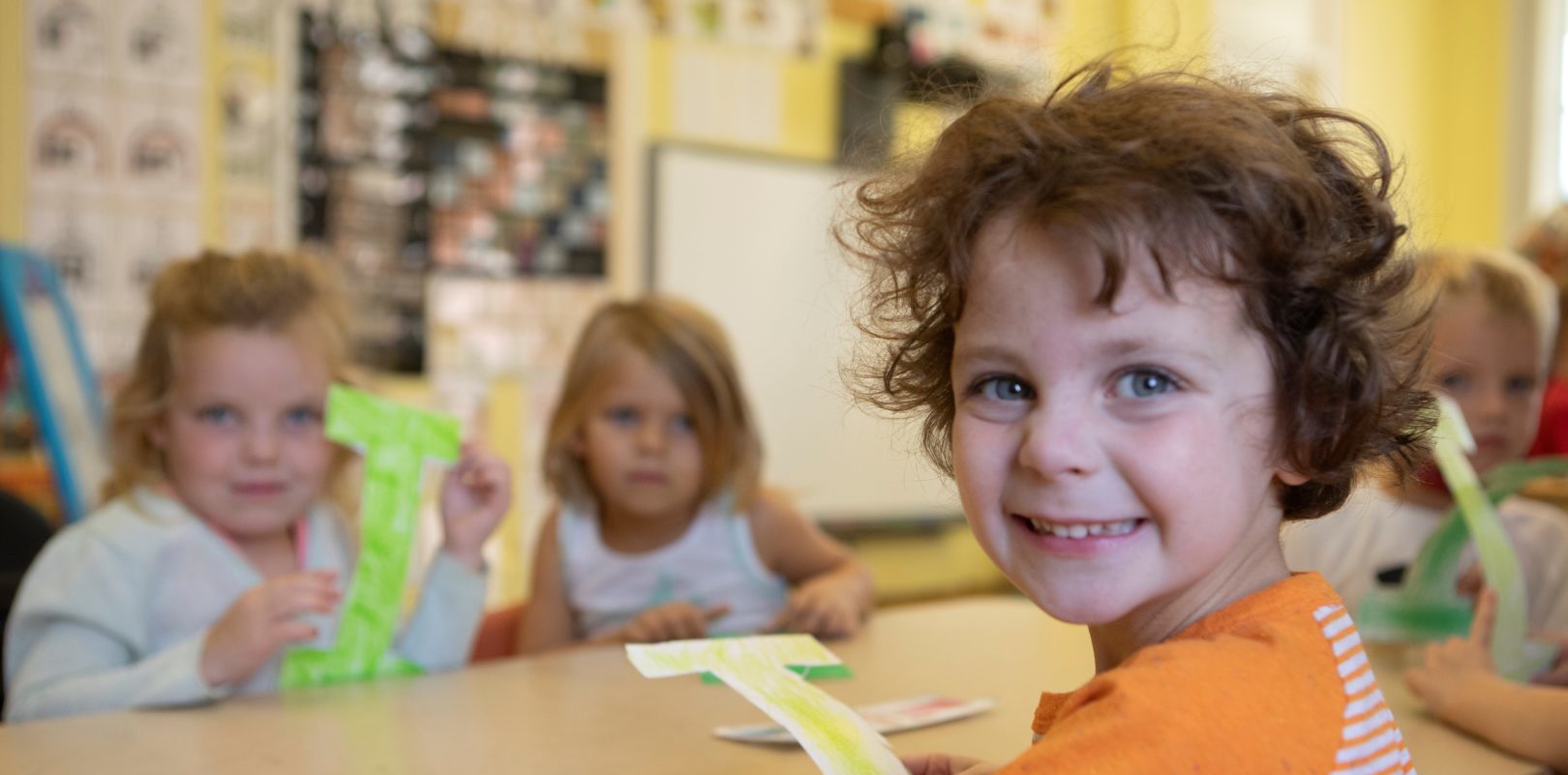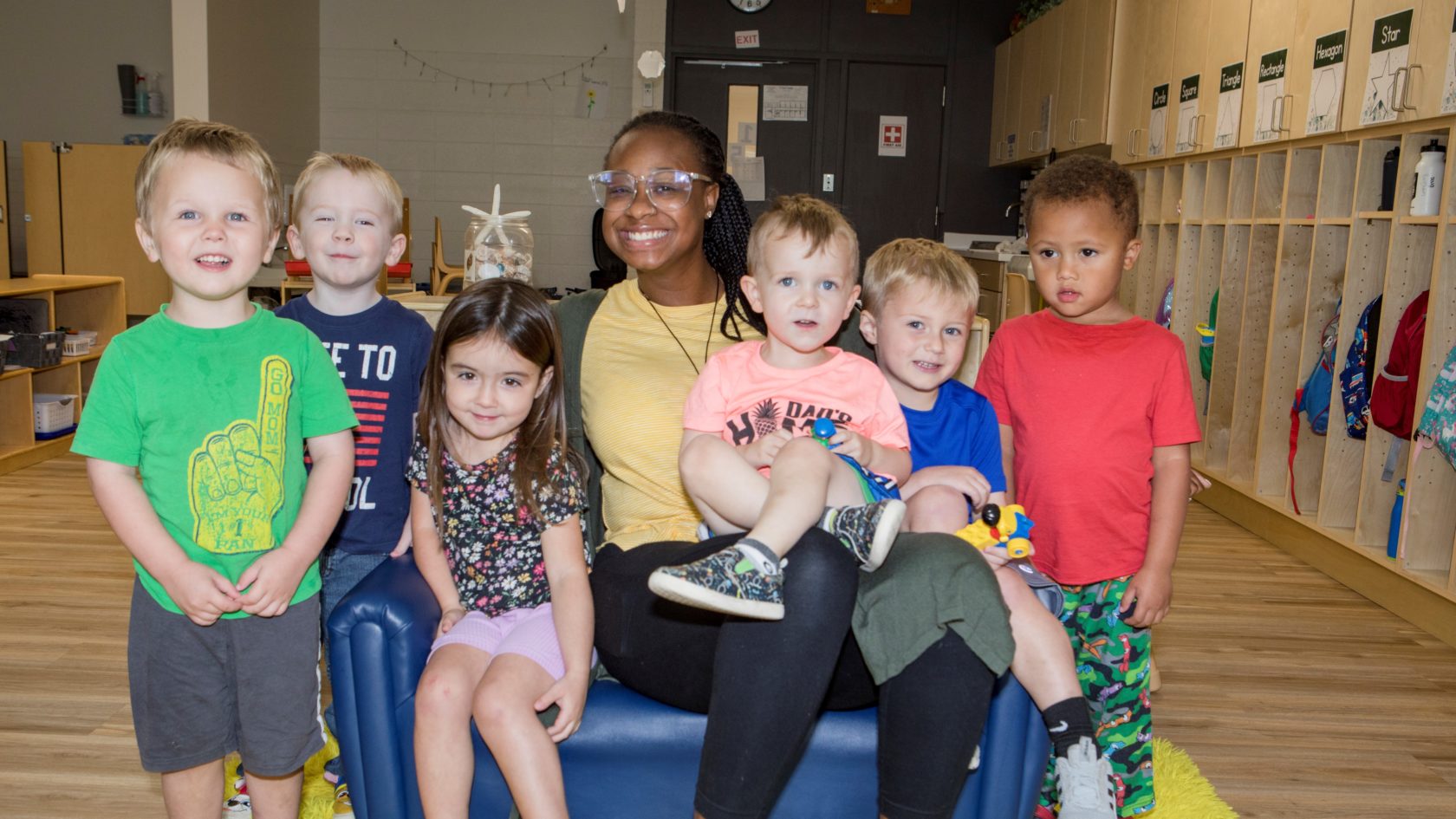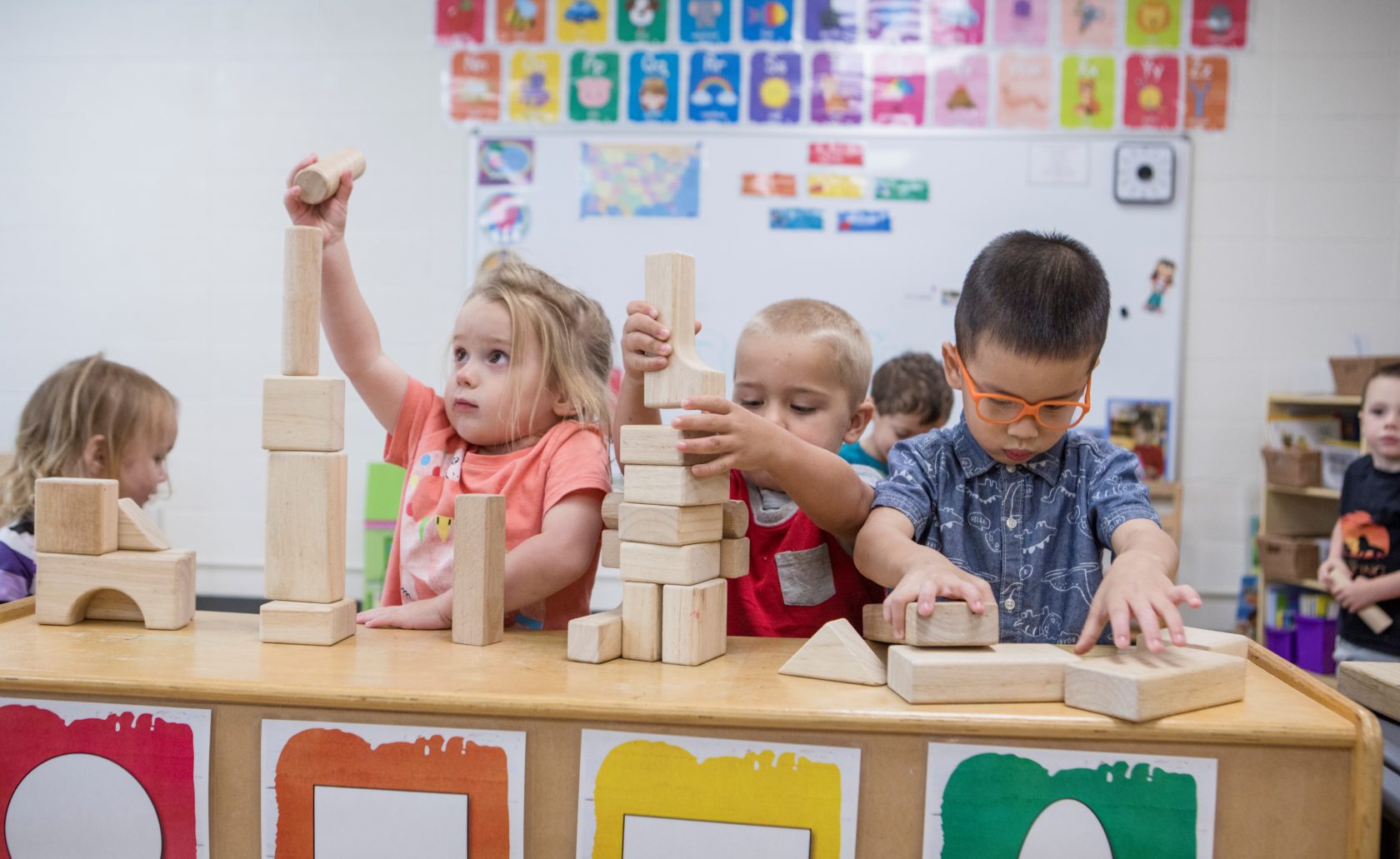 All Holy Family Early childhood centers participate in the Iowa Statewide Voluntary Preschool Program, which provides free pre-K to Iowa residents turning four by September 15. All of the centers also provide convenient wrap-around care for their preschool and pre-K students. For more information or to learn of available openings, contact the center director listed.
23-24 Enrollment Process and Timeline
Holy Family offers priority enrollment to families currently enrolled at a Holy Family childcare site, siblings of current K-12 students, and children of staff members. Remaining spots for preschool and pre-K programs will be offered to new families via online registration beginning January 9, 2023.
To learn more about our preschool and pre-K programs or to schedule a tour, complete our inquiry form and an early childhood director will connect with you.
Dec. 5, 2022: Preschool and Pre-K enrollment opens to current families
Jan. 4, 2023: Preschool and Pre-K enrollment opens to new families who are supporting parishioners
Jan. 9, 2023: Preschool and Pre-K enrollment opens to new families
May 2023: Registration packets sent to 23-24 preschool and pre-K families
Holy Ghost Early Childhood Center
2981 Central Ave., Dubuque, IA 52001
Ph: (563) 582-2578
Fax: (563) 556-4768
Hours: 5:30 a.m.–5:30 p.m. year-round
Programming Offered at Holy Ghost
Eagle Care school-age before- and after-school, summer, and non-school-day or inclement-weather-day care
Year-round childcare for infants through age 10
Preschool: 3-year-old (5 days) with optional wrap-around services
Pre-K: 4-year-old (a.m. and p.m.) with optional wrap-around services
Our Lady of Guadalupe Early Childhood Center
2005 Kane Street, Dubuque, IA 52001
Ph: (563) 556-2820
Fax: (563) 585-1987
Hours: 6:30 a.m.–5:30 p.m. during regular school calendar
Programming Offered at Our Lady Early Childhood
Preschool: 3-year-old (5, 3, or 2 days per week) with optional wrap-around services
Pre-K: 4-year-old (Spanish a.m. or dual-language 5-hour Pre-K Plus) with optional wrap-around services
Eagle Care before- and after-school care for Our Lady K-5 students
Resurrection Early Childhood Center
4320 Asbury Road, Dubuque, IA 52002
Ph: (563) 583-5206
Fax: (563) 557-7995
Hours: 6:30 a.m.–5:30 p.m. during regular school calendar
Programming Offered at Resurrection Early Childhood
Eagle Care school-age before- and after-school, summer, and non-school-day or inclement-weather-day care
Preschool: 3-year-old (5, 3, or 2 days per week) with optional wrap-around services
Pre-K: 4-year-old (a.m. or 5-hour Pre-K Plus) with optional wrap-around services
Eagle Care before- and after-school care for Resurrection K-5 students
Eagles Day Camp summer care
St. Columbkille Early Childhood Center
1220 Rush St., Dubuque, IA 52003
Ph: (563) 583-1620
Fax: (563) 583-4884
Hours: 6:30 a.m.–5:30 p.m. during regular school calendar
Programming Offered at St. Columbkille Early Childhood
Preschool: 3-year-old (5, 3, or 2 days per week) with optional wrap-around services
Pre-K: 4-year-old (a.m. or 5-hour Pre-K Plus) with optional wrap-around services
Eagle Care before- and after-school care for St. Columbkille K-5 students
St. Joseph the Worker Early Childhood Center
2105 St. Joseph St., Dubuque, IA 52001
(563) 582-1246
Fax: (563) 588-3960
Hours: 5:30 a.m.–5:30 p.m. year-round
Programming Offered at St. Joseph the Worker Early Childhood
Eagle Care school-age before- and after-school, summer, and non-school-day or inclement-weather-day care
Year-round childcare for infants through age 10
Preschool: 3-year-old (5 days) with optional wrap-around services
Pre-K: 4-year-old (a.m., p.m. or 5-hour Pre-K Plus) with optional wrap-around services