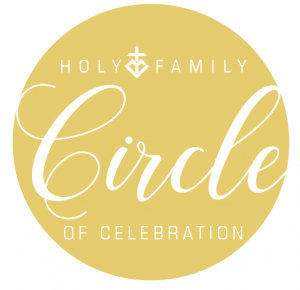 Circle of Celebration is Holy Family Catholic Schools' largest system-wide fundraiser. Attendees enjoy dinner, dancing and socializing, all while raising the much-needed funds to support our talented teachers and equip tomorrow's leaders with the education they'll need to be successful. Everyone is welcome to attend and experience the incredible community we have here at Holy Family.
The 2018 Circle of Celebration raised $575,000 for the Holy Family Annual Fund.
See some pictures from the evening below! Thank you to all who donated, who came and who volunteered! We are very blessed to have such community support for Catholic education here in Dubuque.