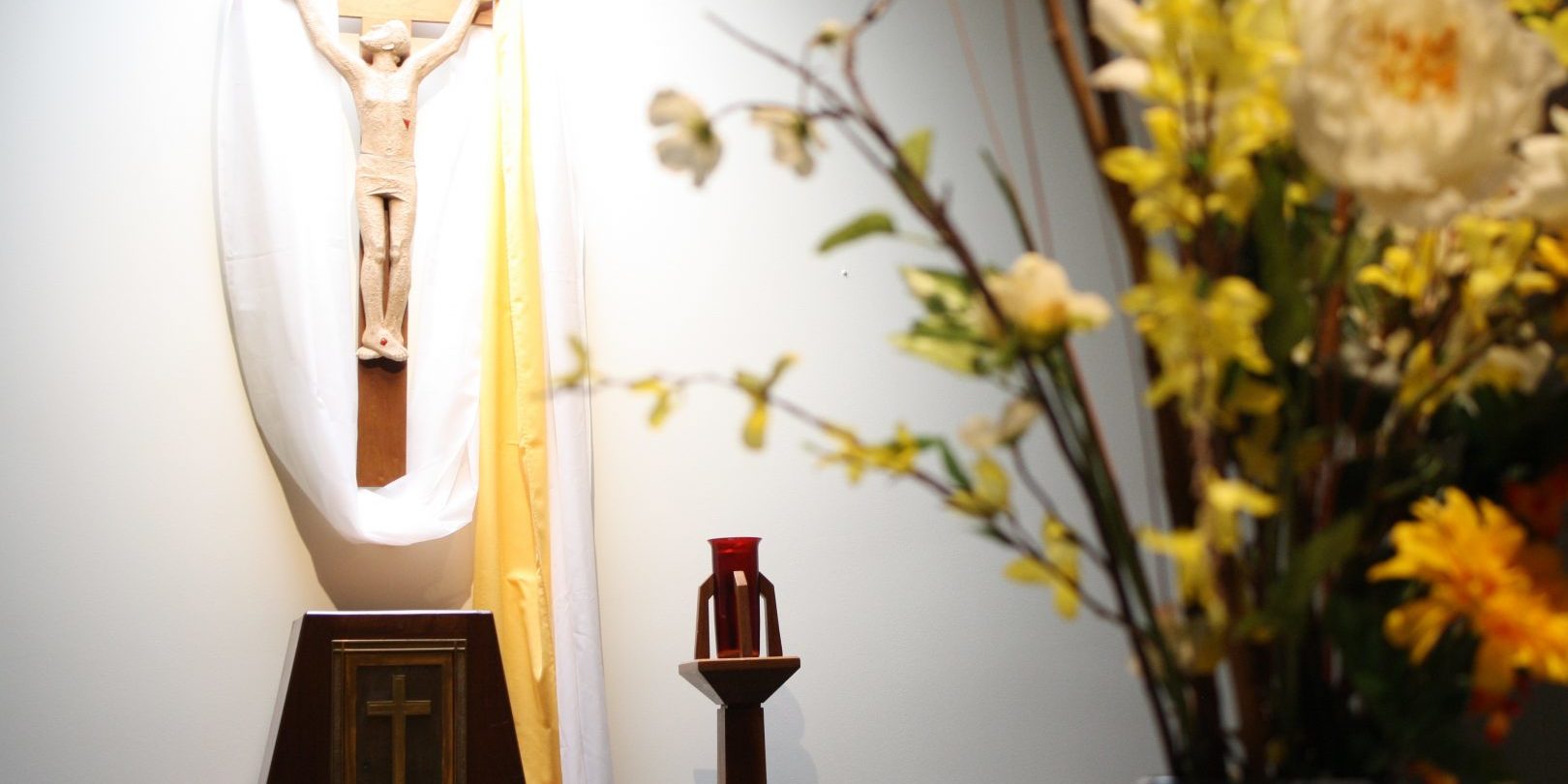 Holy Family asks your prayers for these deceased members of our community and their families. Complete lists of deceased classmates by year can be found under Reunions and clicking on the appropriate year.
If we have inadvertently missed someone, we deeply apologize. Please contact the Alumni Office at (563) 582-5456 or via email, so we can update our records. 
For God so loved the world that he gave his one and only Son, that whoever believes in him shall not perish but have eternal life.   -John 3:16
2024 Mass of Remembrance
Each fall, Wahlert Catholic students welcome family and friends of the alumni and former staff who passed away in the past year for this special Mass of Remembrance. Each honoree has a flower carried forward when their name is read by a family member or by a Wahlert Catholic student.
A date has not yet been set for the 2024 Mass of Remembrance. Family members of the honorees below will receive an invitation to attend. We welcome any from our community that would like to share in this special Eucharist.
Those who will be remembered and celebrated at the 2024 Mass of Remembrance are:
Jeanne (Brashaw) Dalesandio '62 05-16-2023
Thomas Lahey '63 08-23-2023
James Watt '66 10-09-2023
David Neuhaus '67 10-22-2023
Beverly (Hingtgen) Datisman '65 10-22-2023
Clair Hammerand '62 10-23-2023
Deborah Shurts, former employee 11-02-2023
Robert Schwendinger '70 11-17-2023
Donald Stierman '65 11-19-2023
Anthony Stierman '68 11-20-2023
In Memoriam Donation
A gift in honor of an alumni or someone in our community dedicated to Catholic education is a wonderful way to honor one's life and pay forward the gift of Catholic education. If you would like to make a donation in memory of a loved one, friend or classmate, please click here.
For more information on memorial gifts, please contact Bob Noel at 563-582-5456 ext. 284 or via email.
2023 Mass of Remembrance
The 2023 Mass of Remembrance was held on Wednesday, November 1 at Wahlert Catholic High School. Loved ones of the 126 honorees joined Wahlert Catholic students to celebrate Mass and remember all those in our community who have passed away.