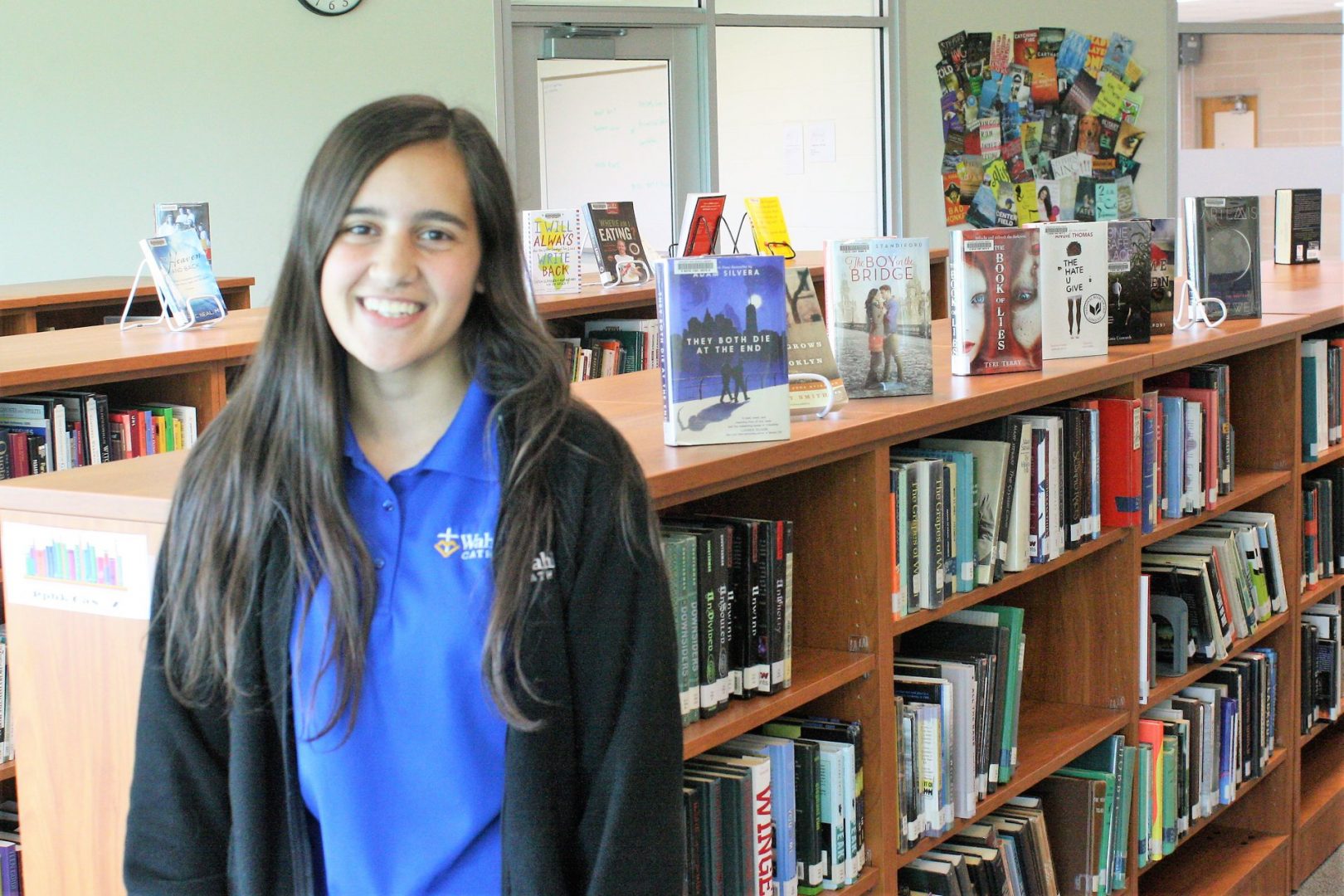 International Students
Wahlert Catholic accepts international students from all over the world.  In recent years, Wahlert has enrolled students from Spain, Mexico, China, Taiwan, South Korea, Nigeria and Vietnam.  Our international student population makes up approximately one to three percent of our total student enrollment, allowing international students to fully immerse themselves in an American high school experience.
For many international students, a high school diploma is their primary goal while attending Wahlert Catholic High School.  Wahlert provides a curriculum and advisory support for college readiness.  In addition, international students have taken part of our theater program, state basketball championship teams and engineering curriculum. One international student was even crowned homecoming king!
Application Process
Applications for international students must be received by May 31 for the following academic school year. Classes begin around the third week of August.  International students should plan to arrive before the first day of school for orientation and attend classes until the last day of school, approximately the first week of June. Please contact Rebecca Mueller, director of enrollment, at rmueller@holyfamilydbq.org for current international tuition rates.
Application Requirements
A written letter from the student explaining why their interest in studying at Wahlert Catholic High School. Please include grade level he/she wishes to enter and how long he/she plans to stay. We do not accept students for less than one full year of study.
English Proficiency: This can be established with a TOEFL or ELTiS score or through a Skype interview.
Arrangements for housing while in the United States (proof of host family).
Translated official transcript from student's previous school.
Translated official immunization record.
Proof of finance: This may include a translated bank statement.  Per federal regulations, international student must prove they are able to pay tuition costs, fees, school meal plan and living expenses. Tuition payment is requested prior to student arrival.
Along with the documentation listed above, international students are asked to complete the general new student application and send with all documentation and a $250 application fee that is applied toward tuition.
Once Wahlert receives and reviews all information and officially accepts the international student, he/she will receive a letter of acceptance and application for their F-1 Visa. The Archdiocese of Dubuque will process and send the international student his/her Form I-20.
Wahlert Catholic accepts students on an individual basis and through international placement agencies.