Education Savings Accounts (ESA)
The 2023-2024 ESA application is now closed.
School Choice
empowers parents to choose the K-12 educational options best suited for their children and
in the best interest of their child's educational future without the limitations of income or zip code. This
encompasses public school, private school, charter schools, home school or any other learning environment a parent chooses for their child(ren).
At Holy Family, we believe that parents have the primary responsibility of educating their children, and ESAs put real opportunities in the hands of parents.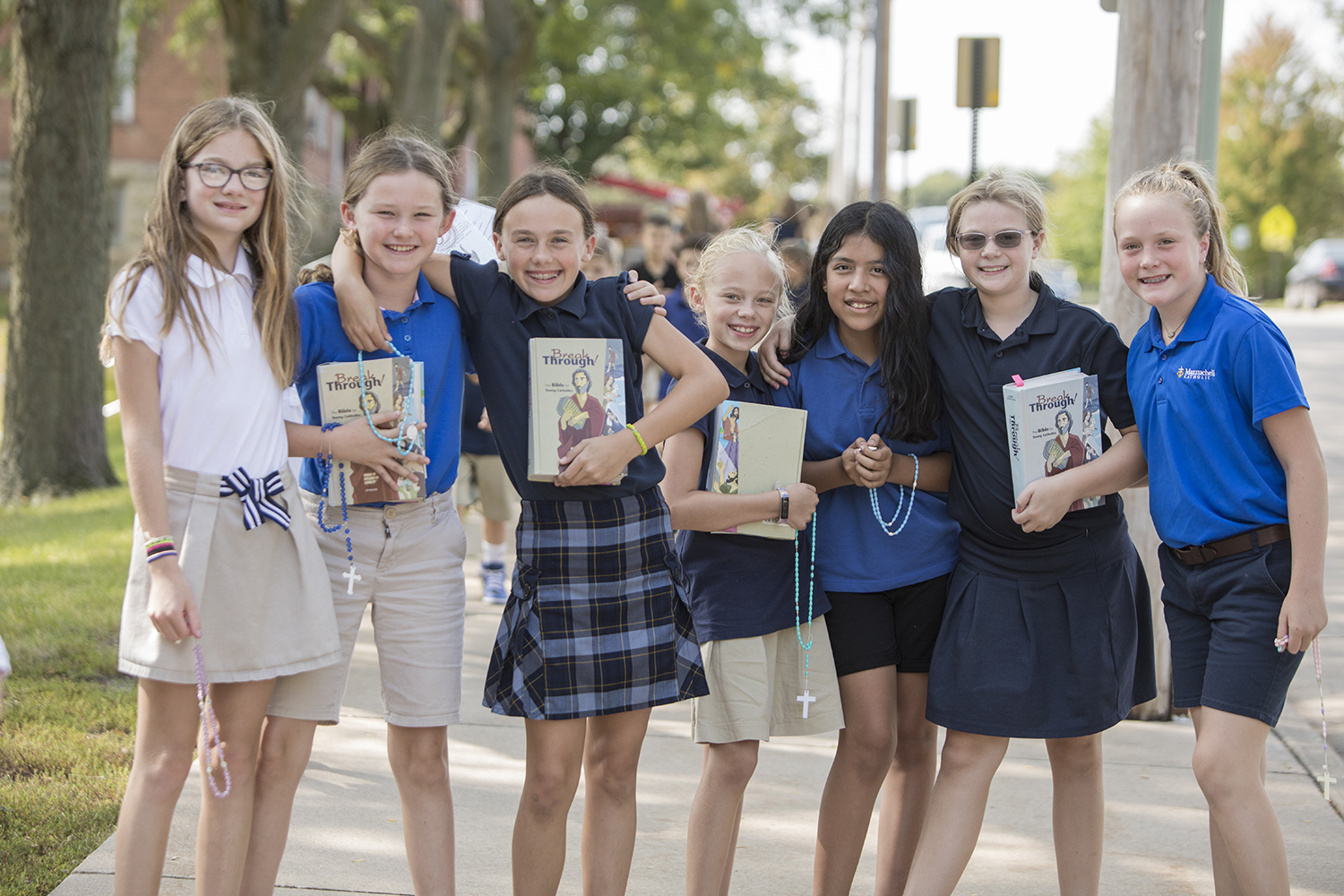 The Students First Act, signed into law on January 24, 2023, makes state funding available to support the success of every K-12 student in Iowa. The bill establishes a framework and funding for education savings accounts, which may be used by eligible families to cover tuition, fees, and other qualified education expenses at accredited nonpublic schools in Iowa. It also provides public schools additional funding for students who live in their district but attend nonpublic schools.
Education Savings Account eligibility will be phased in over three years:
Please Note: ESA's are available to Iowa resident students only.
All entering kindergarten students

All students enrolled in a public school

A student enrolled in a private school with a household income at or below 300% of the 2023 Federal Poverty Guidelines ($90,000 for a family of four)
For reliable and timely information, including Frequently Asked Questions, check out following the resources provided by the Archdiocese of Dubuque Office of Catholic Schools and the Iowa Department of Education. You may also sign up to receive updates through the Department of Education.
Archdiocesesan Office of Catholic Schools:
Iowa Department of Education: