Teaching & Administration Career Opportunities
What if we told you that you CAN pick your family after all?
Teaching in a Catholic school is more than a job – it's a calling. Holy Family's mission to form disciples of Jesus Christ is an important responsibility, which is taken to heart by each of our educators. For our teachers and administrators, every day represents an opportunity for new levels of excellence. Through individual mentorship and a personalized approach to meeting the needs of every child, our faculty are deeply invested in their students' success in college and career but also in life as ethical, well-rounded and engaged citizens. They do this through a personal witness to faith and servant leadership.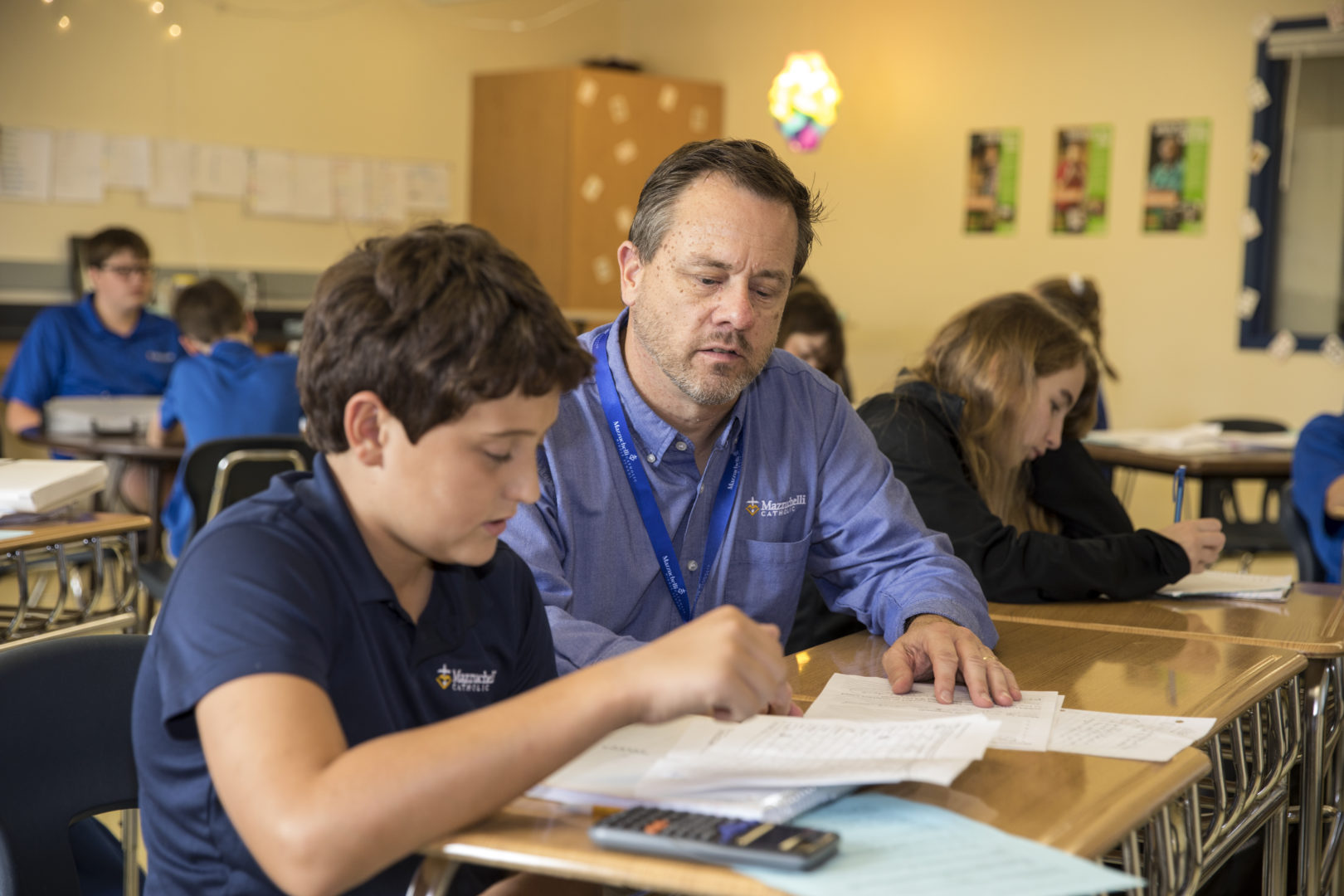 Join Our Family. Find Your Calling.
St. Columbkille Elementary
Elementary Vocal Music Teacher (1.0 FTE) - Visit this LINK to view the full job posting
Wahlert Catholic High School
No current openings. Stay tuned!
Resurrection Elementary
No current openings. Stay tuned!
Our Lady of Guadalupe Spanish Immersion Program
No current openings. Stay tuned!
Holy Ghost Early Childhood Center
No current openings. Stay tuned!
St. Joseph the Worker Early Childhood Center
No current openings. Stay tuned!
Holy Family Catholic Schools (serves multiple sites)
No current openings. Stay tuned!
Substitute Teachers
Holy Family Catholic Schools is always looking for qualified and committed substitute teachers. Please join us and earn up to $135.00/daily or $172.00/daily for a long-term assignment.
Pre-K through 12th-grade substitute teachers needed. Flexible schedule - work when and where you want! Hours vary from full days to partial days depending on the assignment.
Substitute Teachers will provide classroom instruction to students as outlined in lesson plans while maintaining a safe and welcoming environment. Qualified individuals must hold a substitute authorization, substitute license or teaching license through the Iowa Board of Educational Examiners.
Substitute classroom associate positions are also available.
Interested candidates should contact Krystal Tranel at ktranel@holyfamilydbq.org or 563-582-5456 to request an application packet.
Sign up for the self-paced substitute authorization course at AEA Learning Online.