Support Staff Career Opportunities
School Associates and Office Support Staff
What if we told you that you CAN pick your family after all?
Are you a people person with great communication skills and keen attention to detail?
Do you feel called to make a difference in a mission-driven organization? Would you like to work in a tight-knit community that has your back?
Find Your Calling. Join Our Family!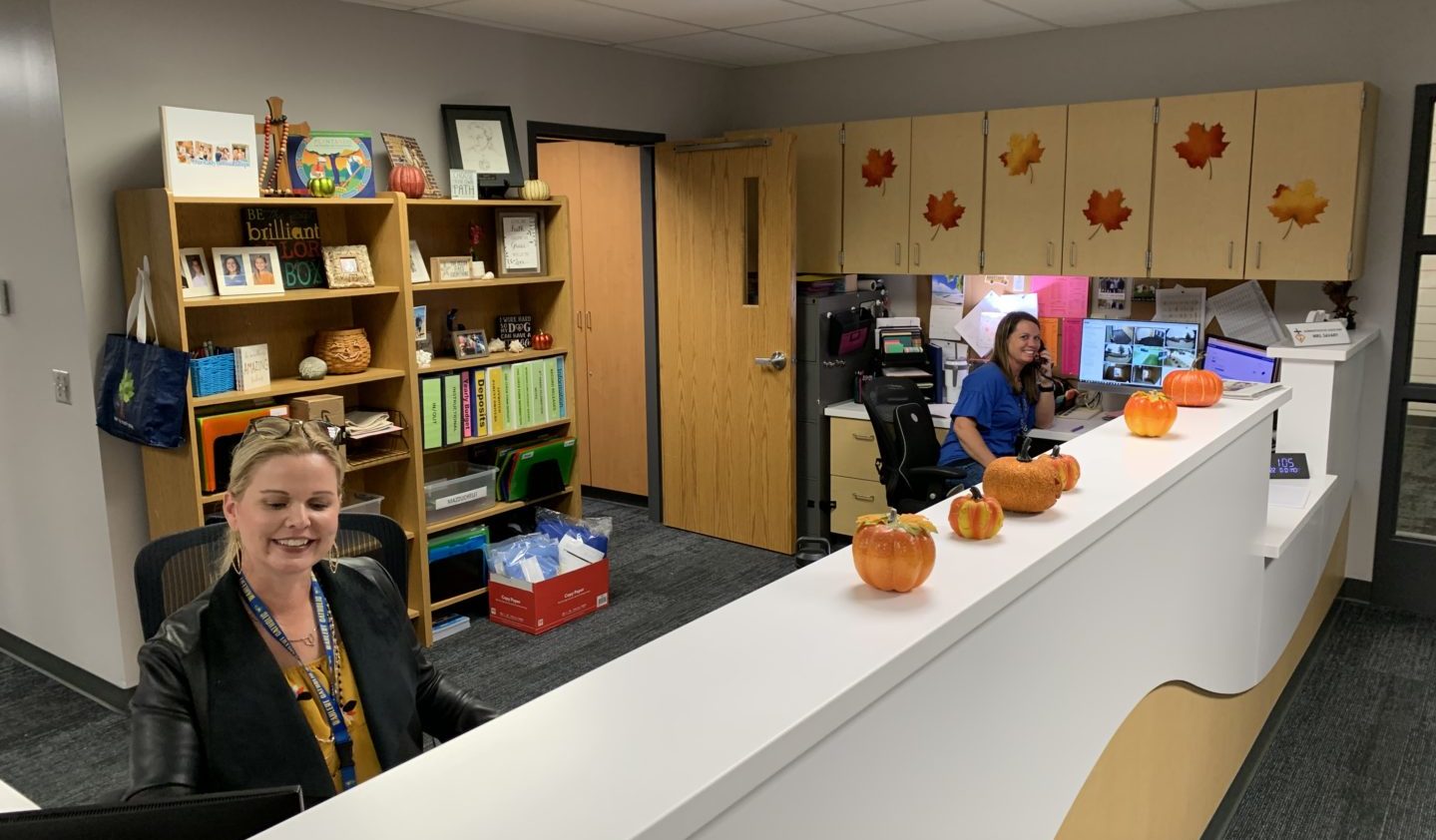 Support Staff Openings
Holy Family support staff are dedicated to serving our students and families in countless ways, from friendly greetings at the front desk to supporting teachers as an extra set of hands in the classroom, to working behind the scenes ensuring our day-to-day operations run smoothly.
Campus Ministry Director
Holy Family Catholic Schools is seeking a Campus Ministry Director for the 2022-2023 academic year. We are looking for an energetic person to share in their love of the Catholic faith with staff and students. The director is expected to provide a Catholic ministerial presence at Wahlert Catholic High School. In conjunction with the principals, the director will provide religious leadership to the Wahlert Catholic Community. This is full-time, school-year position.
Essential job duties for this position include, but are not limited to, the following:
Effectively schedule and organize opportunities for the reception of the Sacraments.
Efficiently organize and coordinate school liturgies.
Organize and coordinate retreat experiences for students and staff.
Work collaboratively with the parish pastors and their staff, especially youth ministers, in order to incorporate the principles of the Bishop's documents on youth.
Work in partnership with our parish communities to increase student presence during the weekend worship, as well as during service opportunities provided by their local church.
Assist in the planning and organizing of Faith in Action opportunities for youth.
Provide opportunities for the spiritual direction and faith-formation for members of the Wahlert Catholic community.
Serve as a member of the administrative team in order to enhance the Catholic identity of the school at all times, but especially during times of crisis or tragedy.
Develop and oversee the budget pertaining to Campus Ministry.
Benefits Include:
K-12 tuition remission
401(k) match
Generous paid time-off
Health and dental benefits
Employee Assistance Program (EAP)
To Apply: Interested candidates should submit a cover letter and resume directly to Principal Mariah Reeves at mreeves@holyfamilydbq.org.
School Associate
Our school associates support the classroom teacher by providing re-teaching and reinforcing activities for students. They work effectively with small groups and with individual students, to re-teach, remediate, and supplement education. They view each student as capable of learning, and build on students' strengths while fostering a professional working environment with an emphasis on confidentiality. Other assigned duties may include, but are not limited to, morning and lunchroom supervision, bus duty, etc. The successful candidate will maintain a positive outlook and a nurturing and calm personality while maintaining a firm control of student behavior. This 9-month position will work during the school year only.
Part-time: Monday - Friday, hours may vary. This position will begin in the 2022-2023 school year.
Contact: Barb Roling broling@holyfamilydbq.org at 563-582-3532
Benefits:
Employee Assistance Program (EAP)
Supportive community of faculty/staff and parents
Innovative programming
Ability to integrate your faith into your work