CAR or CASH Raffle
Congratulations to our Winners:
Grand Prize | Karlyn Ollendick
$2,500 | Bill, Jim and Bob Klauer / Holy Family
$500 | Heather Krow
'21 RAV4–LE
MSRP: $28,794
AWD 2.5L 4–Cylinder
34 MPG highway, 27 MPG city
All-weather-floor liners included
If this isn't the vehicle you need, Anderson-Weber will be happy to work with the winner to find the perfect vehicle with the MSRP applied to the new vehicle.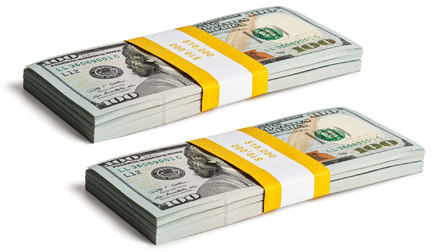 CAR or CASH Raffle Details
TWO additional cash prizes will be awarded

One winner - $2,500
One winner - $500

$100 per ticket
Only 1,991 tickets available - In honor of the first gala held in 1991
Tickets must be purchased by Saturday, April 17 at 6:30 p.m. to be entered.
Winners drawn live at Circle of Celebration on Saturday, April 17, 2021.
Proceeds benefit the Student Impact Fund.
How to buy tickets:
Online via form below (routing and account number required)
Cash or check at the Holy Family Central Office weekdays between 7:30 a.m. and 4:00 p.m.
Call the Advancement Office at (563) 582-5456 to arrange a pick up time.
Rules:
(1) Tickets must be purchased in the State of Iowa.
(2) All buyers must be at least 21 years of age. The winner does not need to be at least 21 years of age, however, if Grand Prize Winner selects the '21 RAV4–LE (#4432A), driving laws pertain.
(3) A receipt will not be sent as this is a game of chance and not tax-deductible.
(4) Each $100 ticket is one entry for the Car or Cash Raffle and qualifies the buyer for all prizes.
(5) Prizes are subject to state and/or federal taxes and will be paid by the winner. Grand Prize Winner, if choosing the '21 RAV4–LE (#4432A), is responsible for tax, title, license, and $89 dealer doc fees.
(6) Winners will not receive prizes until all tax paperwork is completed and returned to the Holy Family Central Office.
(7) Online ticket sales permitted via obtained State of Iowa Waiver on 1-13-2021.
(8) You do not need to be present to win.
Buying a ticket for someone else?
If you are buying tickets and wish for another individual or business to be named the winner if drawn, please use the comment box to list their name, phone number and how many tickets you want their name on as the winner.
*The winner does NOT have to be at least 21 years of age.*
Routing + Account Number
Routing and account numbers are found on the bottom of checks like the one in the image below. If you have questions, please contact your bank and they will be able to verify you have the numbers correct before entering.