Apply for Tuition Assistance
Families who wish to be considered for need-based financial aid must complete the FACTS form. FACTS is a third-party organization that uses the applications to confidentially reference personal financial and tax information to determine what amount of School Tuition Organization dollars should be awarded to a family. FACTS form is then used to assist with the reconsideration process.
How to Complete the FACTS Application
1. Only one application is required per family. You will need to provide your 2018 federal tax return.
2. Use the FACTS online application. Deadline: April 15, 2019.
2019-2020 Tuition Costs
Kindergarten - Fifth Grade: $3,275
Mazzuchelli Catholic Middle School: $3,665
Wahlert Catholic High School: $6,200
3. The nonrefundable fee is $31.
4. Families will receive a letter in May announcing awards. If needed, families can reapply for additional aid through the reconsideration process.
5. If you apply for reconsideration, a committee will review your application, and you will receive an award letter that outlines the additional aid available to you.
These instructional videos (in English & Spanish) will help to guide you through the online application:
What is the deadline?
Parents must have all application materials submitted to FACTS by April 15, 2019.
Are Returning Students Guaranteed Assistance?
Financial aid is never granted automatically or guaranteed from one year to the next. A renewed request for need-based assistance must be made by submitting a new FACTS form and tax information each year the student is in attendance. If for any reason your student is withdrawn from a Holy Family school, the financial aid award granted to that student is pro-rated based on the school year calendar.
Tuition Assistance Summary Timeline
January 1 - Applications available online at: online.factsmgt.com/aid.
March 7- Tuition Assistance Help Night from 6:00 to 7:30 p.m. in the Holy Family Central Office. An optional informational meeting will be held during the first half hour.
March 20- Tuition Assistance Help Night from 4:30 to 6:00 p.m. in the Holy Family Central Office. An optional informational meeting will be held during the first half hour.
April 15 - Completed applications must be filed electronically with all required supporting documentation. Applications with missing information cannot be processed.
May 24 - Award notifications sent to families who have a complete application.
Note: Applications that are incomplete on April 15 or new applications after that date will be considered for later STO rounds, pending available funding. The amount of any available later awards is generally considerably smaller.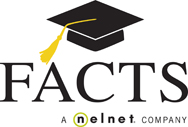 FACTS At-A-Glance Information
Your School Code: 36364
Online application link: online.factsmgt.com/aid
FACTS has a call center to assist you with completing applications. Call 866-315-9262, Monday through Thursday, 7:30 a.m. to 7:00 p.m. and on Fridays from 7:30 a.m. to 5 p.m.
Online application chat hours: Monday through Friday, 8:00 a.m. to 5:00 p.m.
FACTS fax number: 866-315-9264
Mailing address: PO Box 82524 Lincoln, NE 68501-2524
Additional Information & Resources