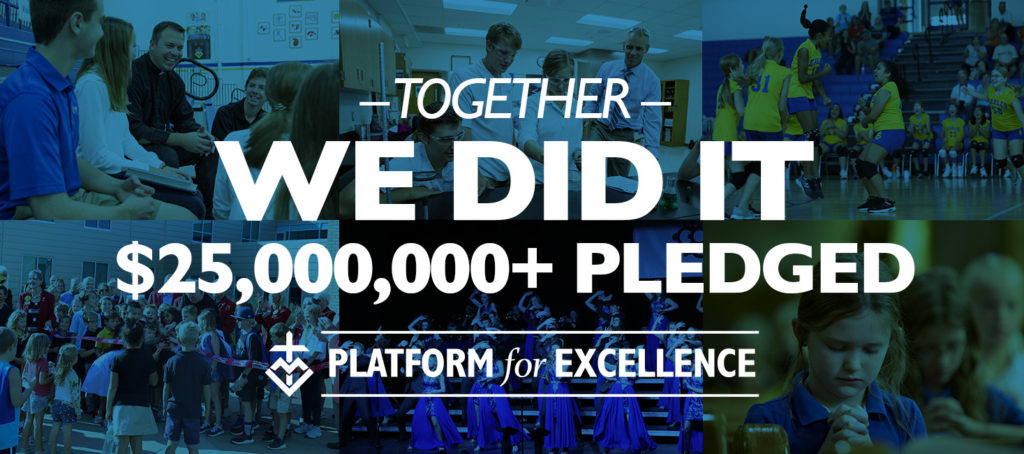 Holy Family Achieves Historic $25 Million Campaign Goal
Dec. 8, 2021
EXCITING ANNOUNCEMENT!
We kicked off 2021 with a ground-breaking campaign announcement – if the Holy Family community could raise $10 million, an anonymous contributor who believed in our vision would match those gifts dollar-for-dollar. And, together, we did it!
We moved into summer 2021, celebrating the $20 million milestone and knowing the final $5 million in pledges would require a whole community effort. Our community stepped forward, knowing that, again, we could do it together.
Campaign leaders joined together to pledge another $2 million matching gift challenge, and volunteers helped to broaden our reach. They connected with friends, family members, businesses, and peers to share Holy Family's vision and the opportunity to be part of a historic campaign. Our community was inspired, believing we could do this if we worked together.
As school got underway, early initiatives and facilities improvements amplified excitement for the campaign. With one last challenge gift – our community rallied, and together …
WE DID IT!
In just under one year, thanks to the incredible support of our community, we have achieved our $25 million Platform for Excellence campaign goal – the largest fundraising effort in our system's history!
This campaign has been a true grassroots community effort. I can't thank our volunteer leadership team enough for their extraordinary investments of time, talent and treasure in support of this campaign. I especially want to thank our campaign co-chairs, Greg Burbach and David Becker, whom I have worked closely with since starting here in 2018. They helped steer the vision and lay the groundwork for this campaign and our success. Their leadership has inspired so many to rally behind our cause, and we couldn't have done this without them.
With sincere appreciation and God's abundant blessings to you all –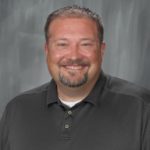 Bob Noel '95
Director of Institutional Advancement
Contributions pledged to Platform for Excellence will be collected over five years funding a combination of immediate capital investments and several endowments. The endowments will support long-term strategic initiatives in faith formation, student scholarships, academic and activities programming, and talent development.
Don't miss your chance to be a part of this historic achievement! Campaign contributions are still welcome and appreciated. Gifts received above and beyond our goal will be invested to further strengthen our Platform for Excellence endowment funds. Learn more and pledge at holyfamilydbq.org/platform.