Eagle Care & Wrap-Around Services
Holy Family's school-age Eagle Care and Preschool/Pre-K wrap-around care services provides a safe and nurturing environment and peace of mind for working parents. Through these services, children have access to breakfast and after-school snacks, hands-on activities, as well as playground and gymnasium facilities in which to run, play and stretch their legs. Summer and non-school-day care is also available to Eagle Care participants!
On-Site Eagle Care at Holy Family Schools:
All Holy Family elementary schools and childcare centers offer convenient on-site before-and after-school care for students in Kindergarten through 5th grade.
Eagle Care with Transporation Services:
Before- and after-school care is offered for Dubuque-area students who do not attend Holy Family with FREE transportation to/from select area schools. Contact us to learn more or fill out our interest form!
Preschool & Pre-K Wrap-Around:
Wrap-around care services offer a seamless transition from school to childcare for part-time preschool and pre-K students, offering the full amenities available at our full-service and school-based early childhood centers.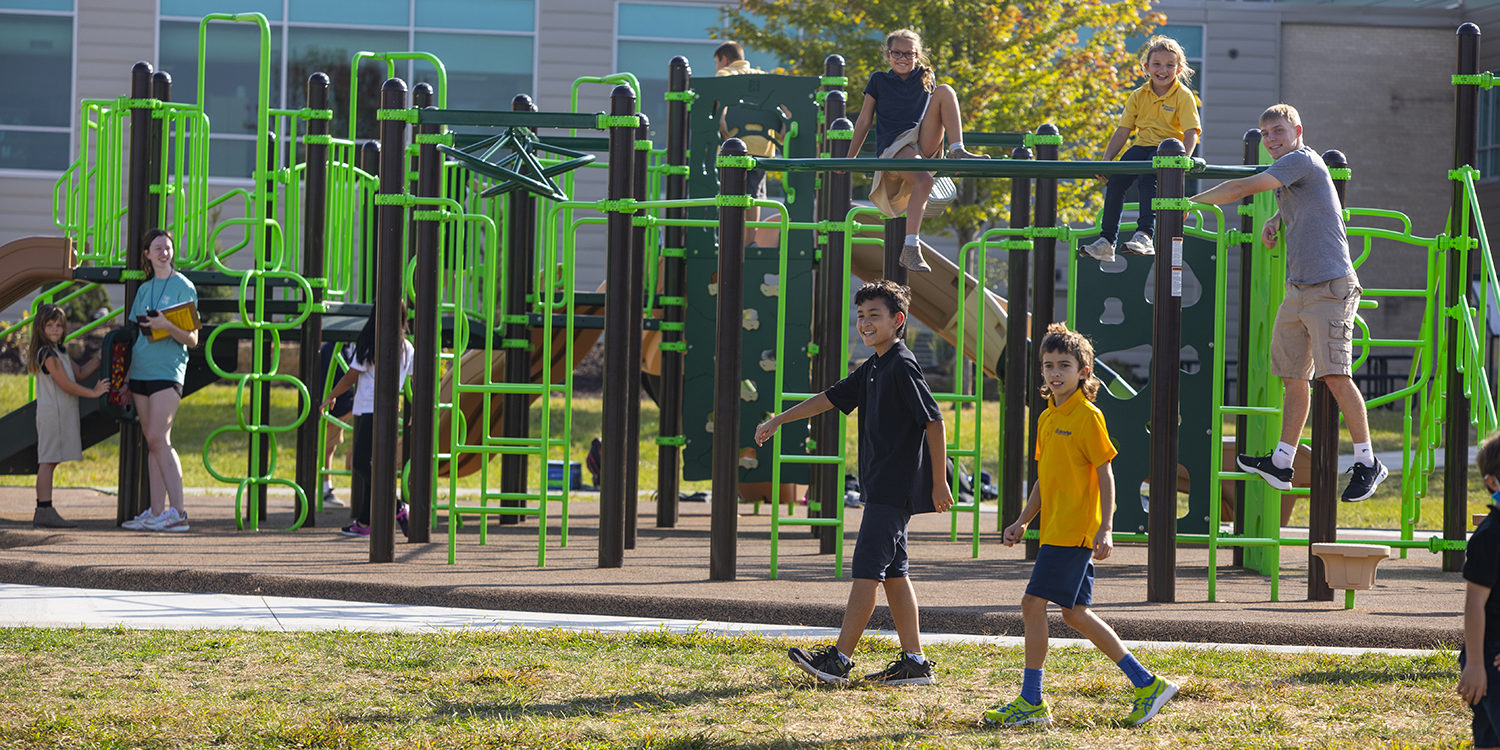 Locations and Programs
Please contact the center directors listed below for rates and enrollment details.
Holy Ghost Early Childhood Center
2981 Central Ave., Dubuque, IA 52001
Ph: (563) 582-2578
Fax: (563) 556-4768
Hours: 5:30 a.m.–5:30 p.m. year-round
Programming Offered at Holy Ghost
Eagle Care school-age before- and after-school, summer, and non-school-day or inclement-weather-day care
Year-round childcare for infants through age 10
Preschool: 3-year-old (5 days) with optional wrap-around services
Pre-K: 4-year-old (a.m. and p.m.) with optional wrap-around services
Our Lady of Guadalupe Early Childhood Center
2005 Kane Street, Dubuque, IA 52001
Ph: (563) 556-2820
Fax: (563) 585-1987
Hours: 6:30 a.m.–5:30 p.m. during regular school calendar
Programming Offered at Our Lady Early Childhood
Preschool: 3-year-old (5, 3, or 2 days per week) with optional wrap-around services
Pre-K: 4-year-old (Spanish a.m. or dual-language 5-hour Pre-K Plus) with optional wrap-around services
Eagle Care before- and after-school care for Our Lady K-5 students
Resurrection Early Childhood Center
4320 Asbury Road, Dubuque, IA 52002
Ph: (563) 583-5206
Fax: (563) 557-7995
Hours: 6:30 a.m.–5:30 p.m. during regular school calendar
Programming Offered at Resurrection Early Childhood
Eagle Care school-age before- and after-school, summer, and non-school-day or inclement-weather-day care
Preschool: 3-year-old (5, 3, or 2 days per week) with optional wrap-around services
Pre-K: 4-year-old (a.m. or 5-hour Pre-K Plus) with optional wrap-around services
Eagle Care before- and after-school care for Resurrection K-5 students
Eagles Day Camp summer care
St. Columbkille Early Childhood Center
1220 Rush St., Dubuque, IA 52003
Ph: (563) 583-1620
Fax: (563) 583-4884
Hours: 6:30 a.m.–5:30 p.m. during regular school calendar
Programming Offered at St. Columbkille Early Childhood
Preschool: 3-year-old (5 days per week) with optional wrap-around services
Pre-K: 4-year-old (a.m. or 5-hour Pre-K Plus) with optional wrap-around services
Eagle Care before- and after-school care for St. Columbkille K-5 students
St. Joseph the Worker Early Childhood Center
2105 St. Joseph St., Dubuque, IA 52001
(563) 588-3960
Fax: (563) 588-3960
Hours: 5:30 a.m.–5:30 p.m. year-round
Programming Offered at St. Joseph the Worker Early Childhood
Eagle Care school-age before- and after-school, summer, and non-school-day or inclement-weather-day care
Year-round childcare for infants through age 10
Preschool: 3-year-old (5 days) with optional wrap-around services
Pre-K: 4-year-old (a.m., p.m. or 5-hour Pre-K Plus) with optional wrap-around services